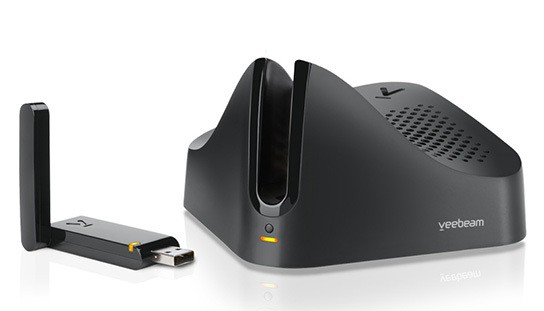 (image credit: Daimler) Veebeam SD and HD | from US$99.00 | www.veebeam.com
there are a variety of devices in the market that enables streaming of digital contents from PC to TV but if you have budget constraints, Veebeam could be the solution – balancing between your wants and your budget. basically, Veebeam consists of two components, the transmitter in the form of USB antenna connected to your computer and the receiver unit that connects to your HDTV.
[ad#Google Adsense-text-468×60]
there are two variants of Veebeam, namely Veebeam SD (or standard definition) and the Veebeam HD (or high definition). the difference between the SD and HD variants are obvious. generally, both model can streams just about anything that your computer can play and video playback controls are via your computer. in this case, i guess laptop sounds like a preferred source to stream from, cos' i'm pretty sure i don't want to be dashing between my study and the living when i need control over the playback.
both variants use direct point-to-point link so it does not peg on your already jammed up home wireless network. in short, Veebeam creates a dedicated streaming highway in your home, therefore it should provide a constant rate of streaming. the HD version provides several extras over the SD version such as 1080p HD movie files support, optical audio output for surround sound system, HDMI connector, displays photos and desktop in HD and two USB ports for future webcams and hard-drives.
the veebeam SD and veebeam HD retails at $99 and $139 respectively. it is truly an affordable, hassle-free alternative for streaming from your computer to the HDTV.
via Gizmag