Watching anything on your smartphone while commuting on public transportation has zero privacy. With TCL NXTWEAR G Smart Glasses, however, you can do so without someone peeping over you and you'd be going so without looking like a dork.
TCL NXTWEAR G Smart Glasses is essentially a pair of video eyewear, only sleeker. Very much sleeker than most video eyewear we have come across, if I may add. It has a frameless, foldable design that looks pretty much like regular eyewear, or sunglasses to be precise.
Because it is not self-powered, it allows TCL to go all-out anorexic with the size and achieve what you see here. So why does it draw its power from? Well, it can be powered by a source, such as your laptop, tablet, or smartphone. This means it has to be tethered to the source.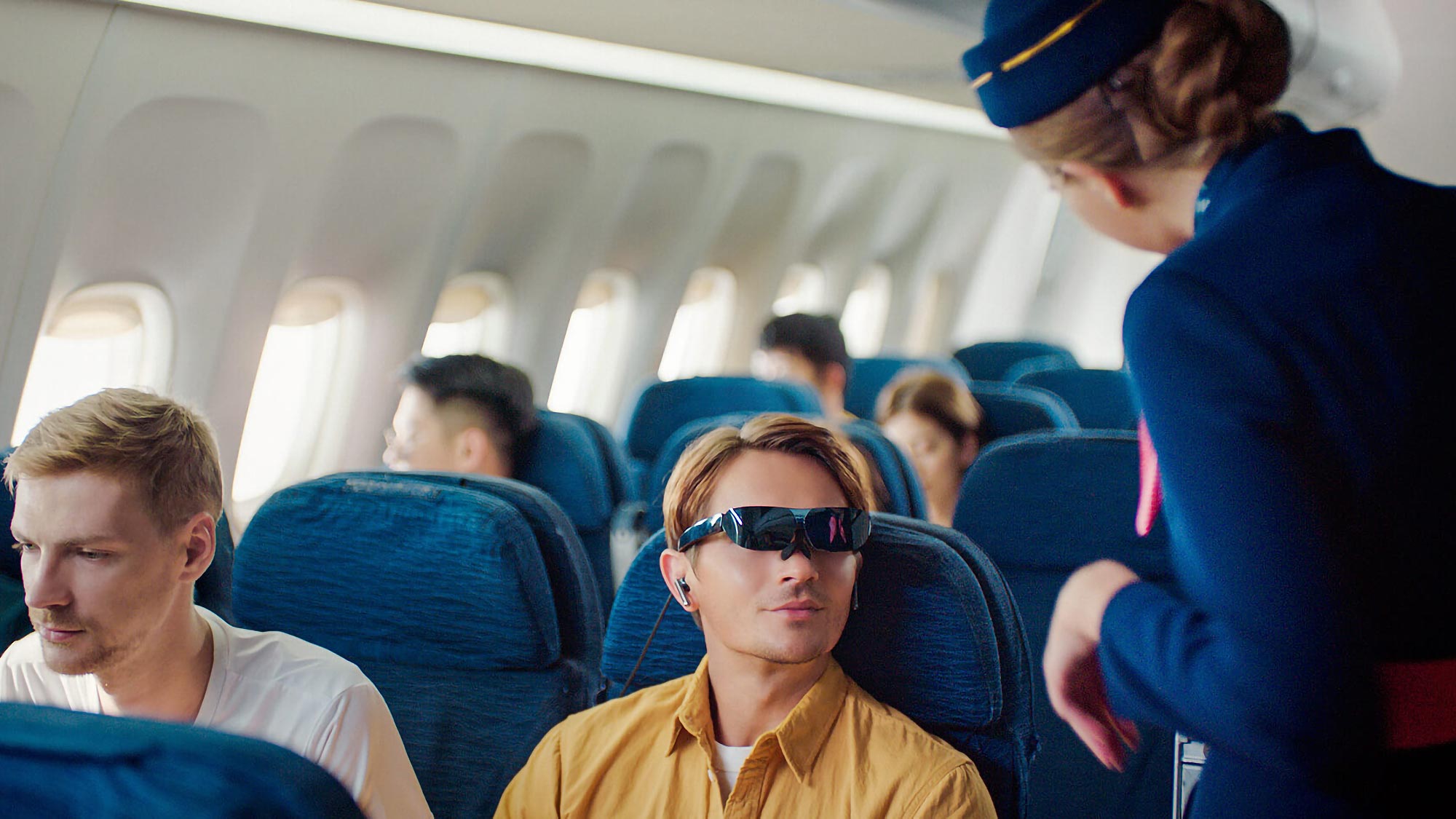 As far as visual experience is through the dual 1080p Sony FHD Micro OLED panels that emulate a 140-inch display at 4 meters (13 feet) away. The device, of course, will have onboard stereo speakers. But obviously, you want to be on a pair of headphones since you want to watch whatever in private
The device will have over 100 smartphones, hybrid two-in-one devices, and laptops said TCL.
TCL NXTWEAR G Smart Glasses will be available to buy in Australia next month (July) before launching in other markets. Meanwhile, you may learn more about the device HERE.
Images: TCL.