Coffee machines are not exactly the mobile sort, which begs the question: what if construction dudes working in remote areas need a shot of the caffeinated beverage? Two possibilities: Thermos (and hope there're still some left at 3pm), or simply tough luck. Well, not so if those dudes have the Coffeeboxx Ruggedized Coffee Maker by OXX with them. The Coffeeboxx is billed as the world's first ruggedized coffee maker built to serve up your favorite mug of joe in the toughest places, be it job sites, camping, boating – you name it. Its beyond rugged built ensures this outdoor happy coffee maker is crush proof, capable of sustaining a quarter of a ton load, rust proof, spill proof and it is IP54 rated, meaning that fine dust will be kept out so your coffee will be actually coffee and not one with 'extra ingredients' like foreign particles.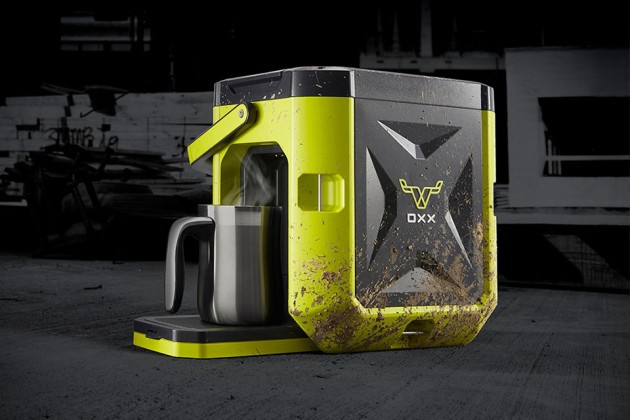 Other details include compatibility with K-Cup style pod, a 2.5-liter removable reservoir, a retractable 3-foot cord, an integrated carry handle, large rubber buttons for easy operations with or without gloves, three brewing size options, removable drip tray to facilitate mega-size mug, stainless steel external tie-downs for securing the box for those rough rides, and finally, a separate on-demand hot water system for making ramen, or whatever that requires piping hot water. It can of course stand up to serious drops and impacts. There is a caveat, though; you will need a power supply to get this 11 lbs mobile coffee maker going. Speaking of which, Coffeeboxx's creator, OXX, is also offering a vehicle inverter that will turn your car battery into useful power to run the coffee maker.
The inverter will set you back at an additional $250 over the $225 for the Coffeeboxx Ruggedized Coffee Maker. There is also a "Tailgater" bundle that comes with the said inverter, plus four insulated tumblers and an OXX t-shirt, going for $550. You can pre-order the Coffeeboxx Ruggedized Coffee Maker and the associated accessories over at Kickstarter, but as always, whether it will materialized depends on the funding outcome. Keep going for a product video.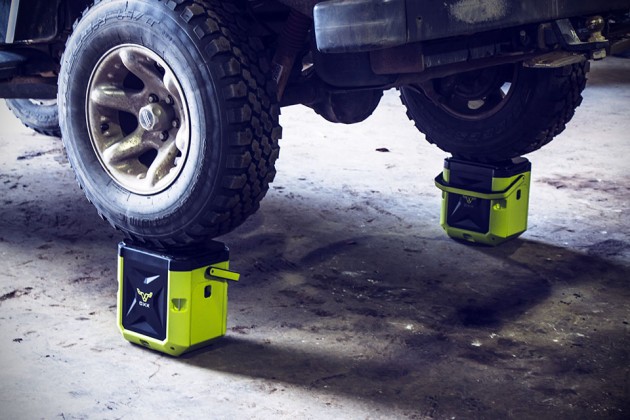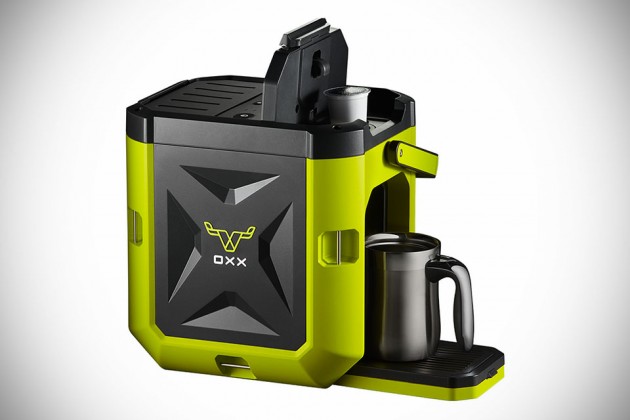 Thanks Justin for the awesome hat tip!