Having a microbrewery at home is an unattainable dream for most and even if you have the riches required to build one, you will need a sprawling residence to accommodate the no less massive brewing rig, else you will have to settle for those plastic brewing kit found in Walmart. However, if Hungary-based outfit Brewie have its way, then your amateur career in beer brewing may take a turn for the better. Way, way better. Called Brewie, this sophisticated homemade beer brewer is designed for both novice and expert homemade beer enthusiasts, and anyone in between. Just think of Brewie as the shrunken microbrewery that fits right on your kitchen countertop. If you're just starting out, your very own homemade beer is just a few steps away.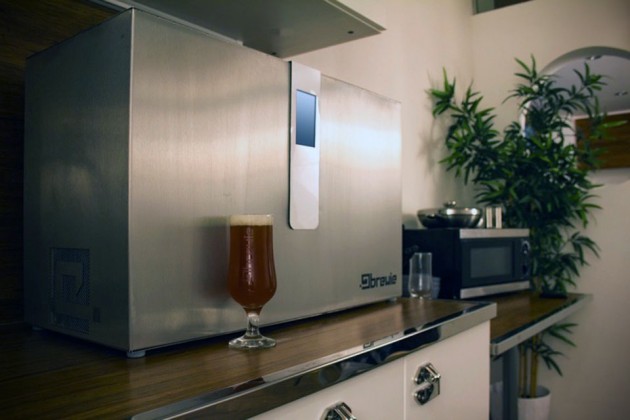 All you have to do is to pop in the required ingredients (contained in a 'pad'), scan the RFID recipe card and hit start. It will take between five to six hours to brew, and in five to fourteen days time, your own craft beer will be ready for consumption. For those who actually knows what they are doing, the machine also allows you to fine tune up to 23 parameters, ranging from water levels to boiling temperatures to hop additions, to create your dream recipe. The masterpiece can then be saved onboard to recreate the exact same brew if more servings are needed. The rig is always connected to the Internet via WiFi, which means control from a computer, tablet or smartphone is possible. In addition to that, you will be able to monitor the brewing status even when you're away and the machine in turn, can be setup to alert you when the process is completed.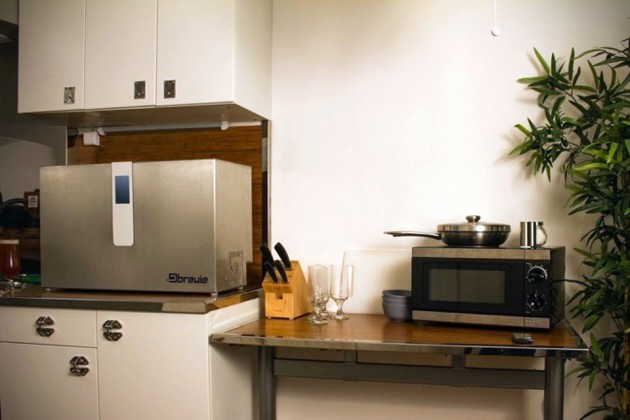 Aesthetically, Brewie has a very kitchen-friendly design and the machine itself offers a 4.3-inch touchscreen with access to the settings and recipes. You can choose to top up the water manually, or you can choose to hook it up to a water source and such instance, the machine will automatically measure the amount of water required. What's more? You don't even need to bother about the aftermath cos' it will automatically cleans itself after each use. The beer-loving, enterprising Hungarian folks have taken Brewie to Indiegogo, looking to rope in $100K in financial backing to take Brewie into a full-scale production. If you embrace the idea, you can pre-order one starting at $1,299 excluding shipping. Product pitch video after the break.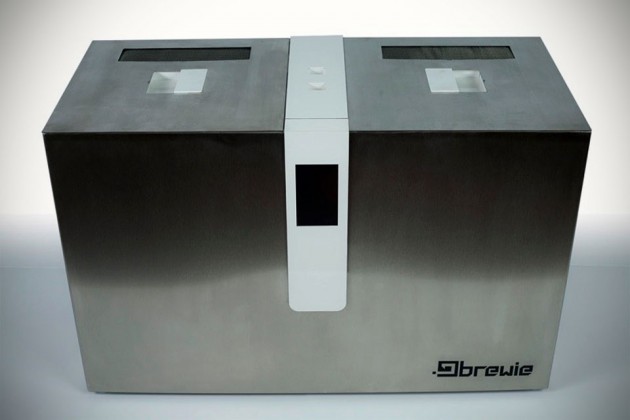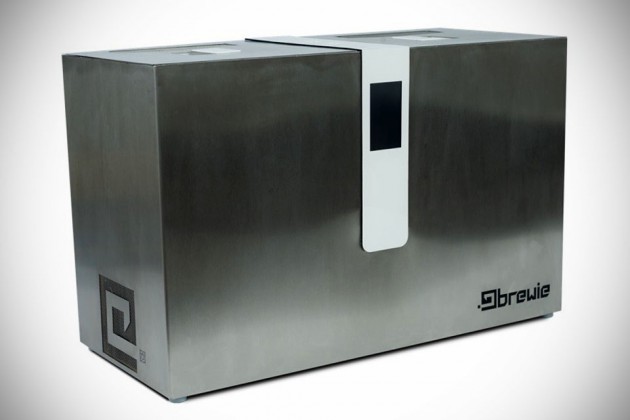 UPDATE: Brewie was successfully funded on January 31, 2015 and if you have missed it, fret not cos' you can still pre-order it under Indiegogo InDemand program for $1,699. The good thing is, it ships worldwide but shipping is going cost a bit more if you are located farther away (November 03, 2015).