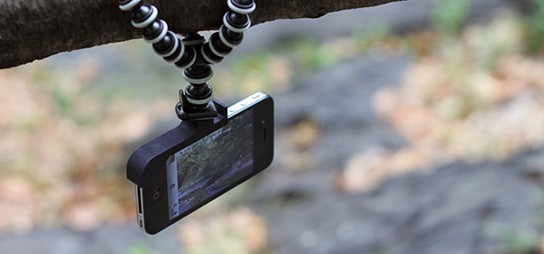 (photo source: theglif.com)
this is interesting. a dedicated tripod mount & kick stand for your beloved iPhone 4. i would love to have one but then i have to do without an iPhone case, don't i? or maybe switch to slip on case instead. nevertheless, this is really an interesting project and an attractive product name. very well made video too. now, how about an iPhone hard case incorporating the glif? 🙂 the glif is the brainchild of Thomas Gerhardt and Dan Provost. the glif was posted in kickstarter – a fund seeking website for creative projects. as at now, Tom and Dan has achieved more than what they have asked for but i think innovative ideas deserve continual support.
show your support for the glif here.
visit the glif website.