What are the odds of a couple sharing the same love for cosplaying and are huge Star Wars geeks and has a real 'BB-8'? We'd say the odds are super, super low, but nevertheless, here it is, the real Finn and Rey, straight off the seventh Star Wars movie, well, actually no. They are not Daisy Ridley and John Boyega, obviously; they are Star Wars geeks and cosplayers Victor and Julianne dressed in handmade costumes, playing out as Finn and Rey, along with their lovely Baby8. See? I told you they have a real BB-8, didn't I? Anyways, not often we are impressed by cosplay getups, but Victor and Julianne's iteration feels so magical and natural.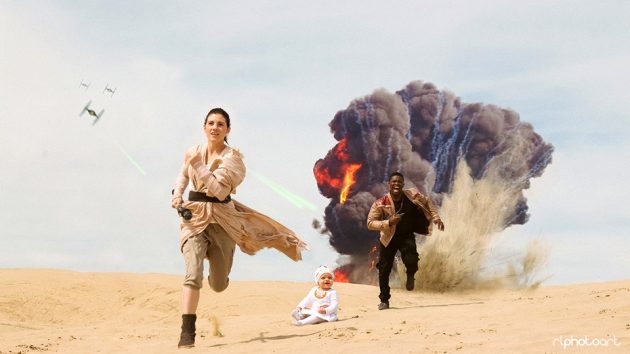 The thing about cosplay is, you don't need to look like the actors; you just need to have the aural that, when folks lay eyes on you, it will be like looking at the actual actors (or whatever you are cosplaying, less it is a monster or machine) and this is what Vic and Jule has in them and RLphotoArt's R. Lance Montgomery photography prowess only serves to make Finn and Rey's spirits pop.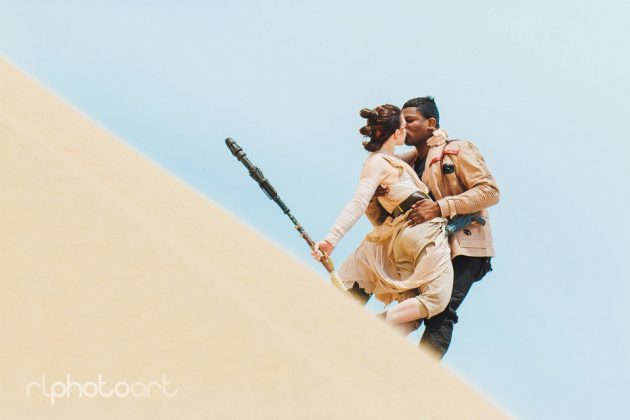 For the shoot, RLphotoArt lead the trio all the way to planet Jakku, travelling in Han Solo's sedan as guided by a not-so-accurate GPS. Nope, they did not end up in the remote section of the Western Reaches, unfortunately, instead they settled for a more down-to-earth (pun intended) planet Jakku located somewhere Little Sahara, Utah. Well, I am sure zero light years sounds good to all and clearly, way lesser travelling then the desert of Abu Dhabi.
Anywho, Western Reaches, UAE or not, these cosplay photos turned out to be insanely awesome. You can scour over the full set over at RLphotoArt's blog. And oh wait, did mention that The Real Finn and Rey are engaged to each other and they will be tying the knot this May? That's good news and we totally think they could be a perfect example of a match made in the galaxy.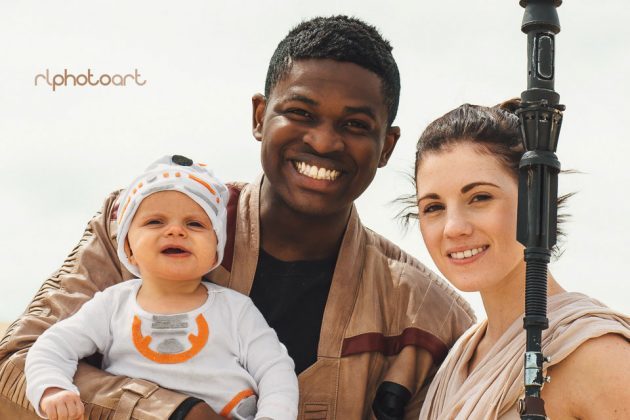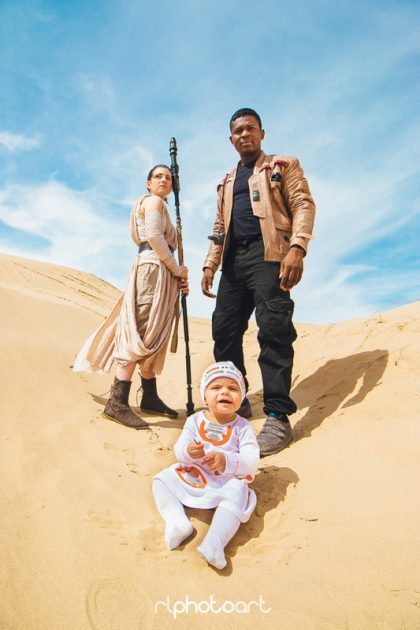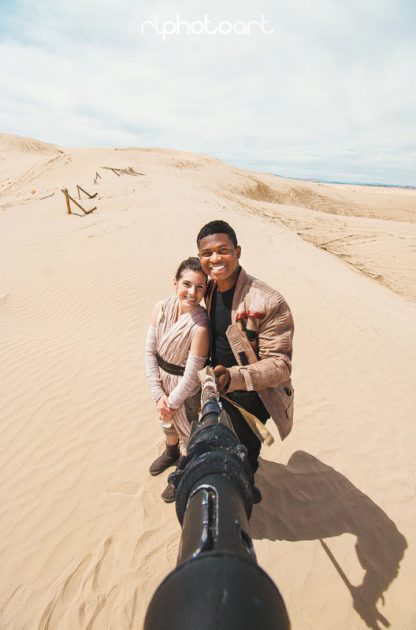 RLphotoArt via NCC-1337