Can you live without electricity? Probably not and therefore it is wise to have some form of back up power when power outage strikes. In the past, diesel generators were the choice of power generation, but those things create too much of a ding and that's not to mention the fumes it serves up, which does not quite help in your quest to reduce your carbon footprint. While Tesla Home Battery can address the power outage woe, it still adds to your utility as it recharges from the grid, unless you have solar panel rigged. The Lycan Powerbox Solar Rechargeable Generator does what Tesla Home Battery does, which means it can provide you with power when it is out, but it can do the same outside of your home, in the field or in the wild.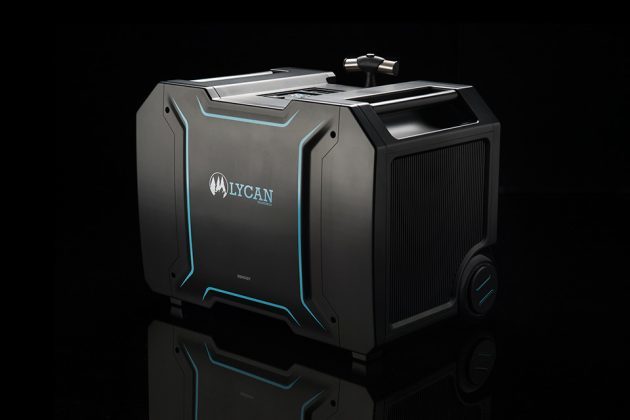 It is like the Tesla Home Battery for everywhere else. In addition to being portable, it is also more affordable. On the get go, you will save on installation. Granted it won't be able to plump your entire house with power, but it should be good enough to power the essentials in time of need. Portable generator like such is not new, but Powerbox does claim as the world's first solar power generator with interchangeable battery. Speaking of battery, it doesn't go for the conventional; instead, it is lithium-iron phosphate battery, which Renogy, the company behind Lycan, said is the most reliable and cleanest battery in the world.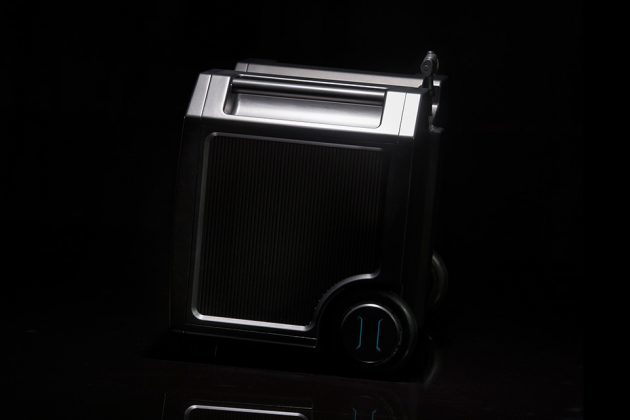 Apart from good, swappable battery, it does not need to rely on the grid to recharge it; it can do so purely on solar power and so, you don't need to drop a dime to recharge it. However, you do need to invest in a couple of solar panels as the standard kit does not come with solar panels. With the optional solar power, Lycan Powerbox can be fully charged in just three hours, but you can also hook it up to the grid to recharge it. Another draw is the portability. Weighing just 60 lbs (27 kilograms) and equipped with large heavy-duty wheels and a retractable handle, the Powerbox can be easily moved from place to place, thus making it suitable for camping, tailgating and whatnot.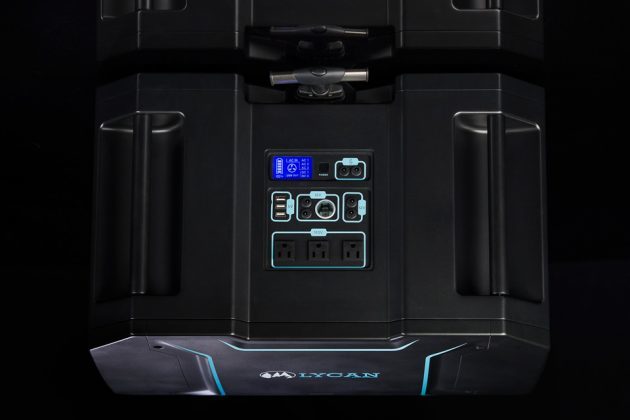 These days, we can't live without electricity and even if we could, our trusty gadgets like GPS device, smartphone and even flashlight can't but with the built in USB ports, AC/DC sockets, 12V DC output and 12V car charger socket available on the Lycan Powerbox, you can be sure your gadgets will be safe from flat out battery. And in the event it needs to be recharged, you can always whip out the solar panels and let it bake the battery to full, ready for the night gadget charging frenzy. There's an LCD display too, you will be on top of things with regard to the generator's performance.
Renogy has taken the crowdfunding route to realize Lycan Powerbox, but there's no funding goal to meet. It is on flexible goal, which means your pledge is a pre-order. Early backers will be able to snag the Lycan Powerbox for $999-1,199, or $1,499-1,699 for the complete package that comes with 100W solar suitcase with controller. Additional battery and solar panel can be pre-ordered too with each going for $499 and $199, respectively. As for delivery, it is estimated to commence sometime in August 2016.