You saw the concept last year and it is now a reality, albeit in limited quality. 700 units of the new BMW M4 GTS will be made to mark the 30 years of the BMW M3 and not surprisingly, the production model closely resemble the concept. As the concept proposed, the production BMW M4 GTS is geared for both track and road, and as far as the former is concerned, it has proven itself it is worthy by making 7.28 minutes around the one of the world's most demanding track, the Nürburgring Nordschleife.
This sleek beast is moved along by a six-pod inline turbo unit borrowed from the BMW M3/M4, but as previously reported, it gets an innovative water injection system that bumps up the power output and torque 'significantly' to 500 horsepower and 442 lb-ft (600 Nm), respectively. And it achieve the result while maintain the fuel economy and CO2 emissions level equivalent to that of the BMW M4 Coupe, which means it well suited to everyday drive without actually killing your wallet and stifling the environment more than I.C. cars already have been doing.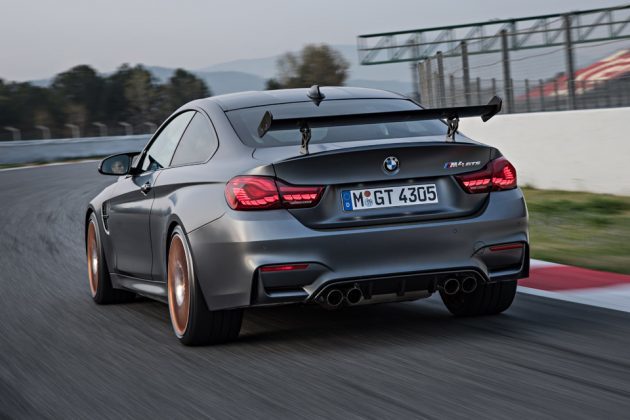 Mated to a seven-speed M Double Clutch Transmission (M DCT), the 3,329 lbs (1,510 kilograms) BMW M4 GTS makes the century sprint (0-62 mph) in a scant 3.8 seconds and has a blinding top speed of 189.5 mph (305 km/h). Apart from the obvious power bump, it also boast some serious weight saving designs, both inside and out. On the inside, lightweight measures include carbon-fiber bucket seats, lightweight center console, lightweight construction of rear seat paneling and trunk area partition, special lightweight door and side panel trim, door pull loops in place of solid door handles.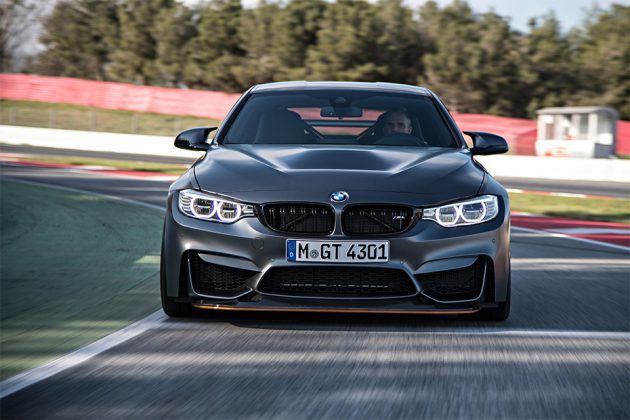 The outside, weight saving is through generous use of carbon fiber reinforced plastic, or CFRP, in areas like the hood, roof, trunk, rear wing, adjustable front splitter, diffuser, along with aluminium mounts (for the wing) and titanium muffler. All the measures all adds up, or should we say, takes away unnecessary weight.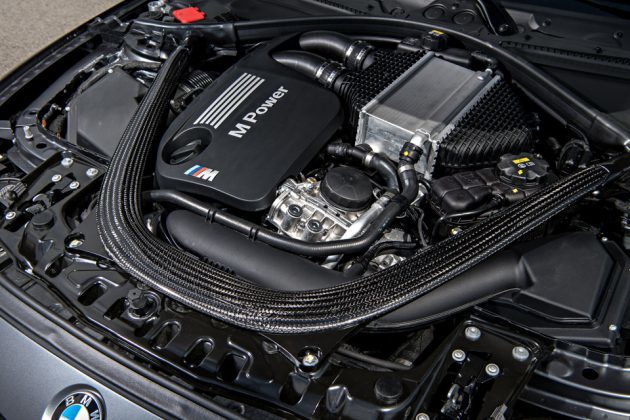 Other notables include weight-minimized M light-alloy wheels, Michelin Pilot Sport Cup 2 tires (265/35 R19 front and 285/30 R20 rear), specially tuned three-way M coilover suspension, lightweight M carbon ceramic brakes, LED technology with BMW Selective Beam and Adaptive headlights, OLED rear lights, Alcantara/Merino leather seat covering with M stripes, three-point seat belts, M sports steering wheel, glass fiber reinforced plastic shelf at the rear and a carbon fiber sandwich construction rear panel – both wrapped in Alcantara.
If those aren't enough, an optional Clubsport Package which include a roll bar in Acid Orange, a race-spec six-point harness and a fire extinguisher that would complete your track needs. The New BMW M4 GTS will, for the first time, be available to the North America market. However, words on the date of availability and pricing are still not out at the time of this writing.