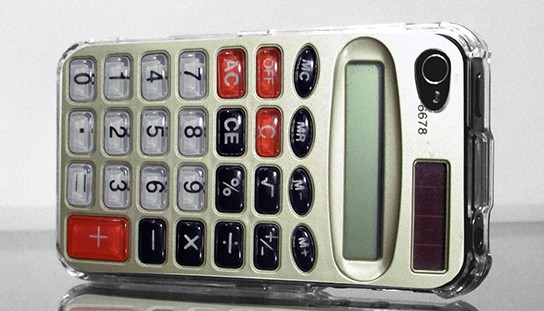 (image credit: ETSY) iPhone Retro Calculator case | US$19.50 | www.etsy.com
at a glance, this looks just like another old school calculator complete with the staple solar-panel but wait, is that a camera peeking out at the corner that i see? yea. that's right it isn't really a calculator. its a clear iPhone 4 case with an old school calculator-with-solar-panel decal slapped to its back. how cool is that?
warning: do not frantically try to punch numbers with it to do your math cos' it is, after all, a decal not a real calculator. instead, you can actually use iPhone calculator app. the Retro Calculator iPhone case is available at $19.50 at Etsy.