thinking of refreshing your audio video setup? Here's a peek at what Korean electronics giant LG, has to offer in the audio video lineup for 2014, which the firm will be showcasing at the 2014 International CES next month, happening between January 7 and 10 in Sin City. the line up, though not exhaustive, includes the next generation Sound Plate (aka the 'deepen' sound bar) LAB540W, an accomplished Wireless Audio System (NP8740), and an unconventional looking sound bar (NB5540), that hopefully will sounds as good as it looks. aesthetically, you can trust LG to turn up some pretty rad designs, so in that respect, the look is not something you have to worry about.
LG LAP540W Sound Plate
kicking of the trio of products is a follow up to the first Sound Plate introduced in August this year, the LAP540W which is designed specifically for placement under a 32-55-inch TV. as the name implies, it is plate-like unlike the typical sound bar which is of an elongated bar form factor. this new model offers 4.1 channel, outputting 320W of audio bliss and comes complete with an external wireless subwoofer to further cut the cord clutter. other key highlights include built-in 3D Blu-ray player, LG Smart TV functionality, as well as WiFi and Bluetooth connectivity for wireless streaming to the device (the LAB540W). with the LAB540W, it certainly takes the meaning of all-in-one to a whole new level.
---
LG NP8740 Wireless Audio System
there is also new Wireless Audio System, dubbed the NP8740, that offers high-quality audio streaming through a mesh network technology that includes support for dual-band WiFi. several of these speakers can be set around the home, hooked up to your home wireless network, allowing you to play the same tune throughout the home (known as Party Mode), or different songs on each speaker (dubbed 'Personal Mode'). it can even connect to other audio systems for what LG referred to as "an integrated experience with greater out and control." other features include a dual-tweeter arrangement, 24-bit/192KHz audio quality, and remote control via a smartphone app for control, as well as streaming audio from online sources.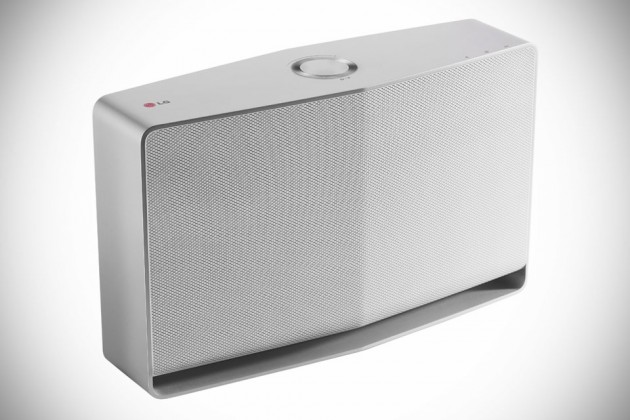 ---
LG NB5540 Sound Bar
finally, there is the CES-mandatory sound bar, the LG NB5540 Sound Bar, which on the first glance, seriously looks like some up market designer stuff. no kidding. beneath the dark silver finish, roundish bar enclosure is an accomplished 4.1 channel system that offers 320W audio reproduction. the audio prowess of the NB5540 is made possible through audio wizardry like the HiFi DAC and analog Class D amplifier. the sound bar employs a setup include two forward-facing and two rear-facing channel and features HDMI with Audio Return Channel (ARC) support, allowing for one-cable connection to your TV. the integrated Bluetooth module enables for wireless audio streaming from any Bluetooth-enabled sources such as your smartphone or tablet.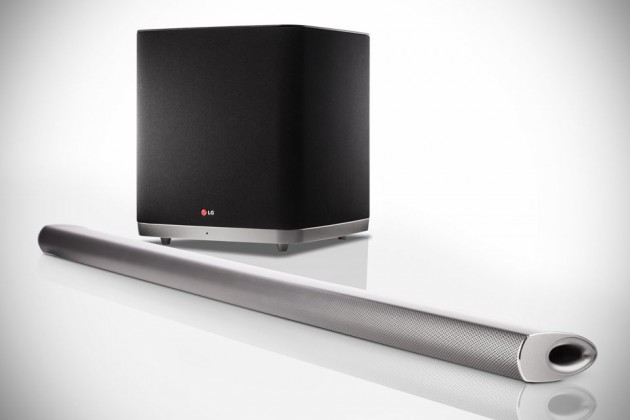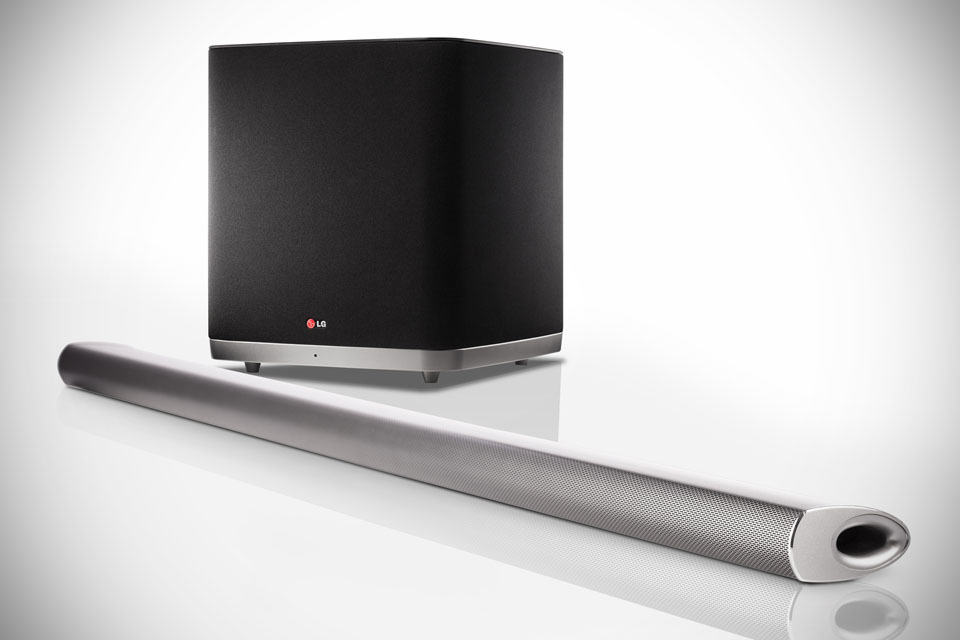 these are three of the highlights you can expect of LG this coming CES. as for market availability and pricing, we would have to hold out till the show to find out more.