If I told you there is a thing called TinyTV, you'd think that it is probably a tablet-size TV. But this TinyTV is really, really, really tiny. It has a display that is a little wider than a quarter and the entire enclosure is just 35.7 cm wide and 42 cm tall. Not only is TinyTV DIY Kit from TinyCircuits available to buy, but it is also now joined by two new models: TinyTV 2 and the even tinier TinyTV Mini.
The TinyTV 2 is an updated version of the first version, touting functional volume and channel knobs, a higher resolution display (1.0" 216 x 135 pixels IPS TFT with 65K color), and it is now a finished product, not a kit.
Meanwhile, the TinyTV Mini takes miniaturization to the next level. It is about half the size of the TinyTV 2, measuring a mere 23.8 mm wide which is a tad larger than a quarter.
Despite its crazy tiny size, it packs a 0.6" 64 x 64 pixels OLED display with 65K color, a 50 mAh 3.7V li-polymer battery good for up to an hour of playback, a built-in 8 GB storage enough for up to 40 hours of videos, built-in speaker, a Raspberry Pi RP2040 processor, a USB-C port, and physical buttons (power, volume, and channel).
Oh, there is an onboard IR receiver too, allowing it to be controlled by an IR remote control. Absolutely bonkers.
The TinyTV 2, on the other hand, is packed with a 150 mAh 3.7V li-polymer battery good for around 2 hours of playback, 8 GB onboard storage for around 10 hours of video, a 16×9 mm front-facing speaker, and a USB-C port for data transfer and charging.
It is also powered by a Raspberry Pi RP2040 chip and has an IR receiver, allowing it to be remotely controlled using an IR remote.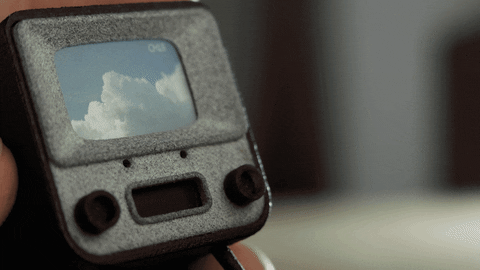 But being ridiculously tiny and yet functional isn't the craziest part. The craziest part is that you can stream video to your TinyTV 2 or TinyTV Mini from your computer over USB-C using TinyCircuits' free software.
Honestly, I do not know what is the use of a TV this small but that does not stop me from wanting one.
If you do too, you may secure a unit or two from Kickstarter where both models are being crowdfunded. And oh, it is a lot cheaper than the first version, each going for just US$49.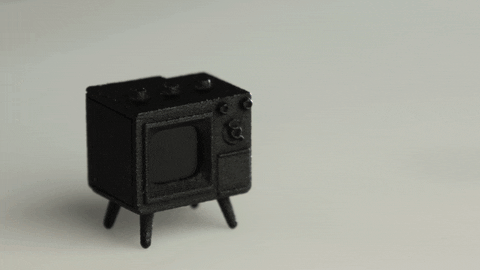 All images courtesy of TinyCircuits.
via Core77.