It's 2015. Flying cars are still not a reality and so are self-drying, one-size-fits-all jackets, and we are still downloading our video footages to our mobile devices to be edited and shared. Sounds kind of 'backward' if you really think about it because we have been doing the same for over a decade, albeit faster now – thanks to the intervention of WiFi and faster processor. It seems like we are stuck in this mode for now, but not if TomTom can help it. The GPS gear maker has introduced an all-new action camera dubbed Bandit Action Camera that makes editing a shake of your mobile device away, letting you "share it while it's hot." Billed as the first ever camera to come with a built-in media server, Bandit eliminates the need to download footage for editing.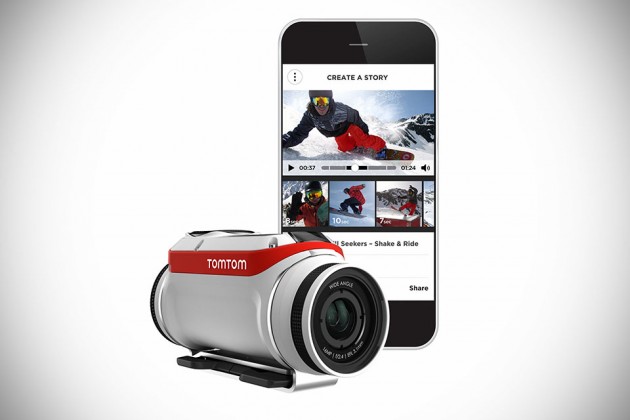 Equipped with in-camera motion and GPS sensors, the camera works with a companion app to automatically find and tag "exciting moments" based on excitement identifiers like speed, altitude, G-force, acceleration and even heart rate and with a shake of your mobile device, the app will put together the highlighted moments into a movie. You can then make further changes like adding music and overlaying metrics, before sharing with your friends. On the hardware aspect, little is known except that Bandit action camera has a wide angle lens, a 16MP CCD sensor, a "powerful processor" and like any good action camera, it is built waterproof.
Interestingly, it comes with a thing called Batt-Stick, which itself, packs a 1,900 mAh battery, a microSD card housing for up to 3 hours recording at 1080p30 and an integrated USB 3.0 connector for plugging it directly into your computer for charging and downloading of footage without the need for cables or adaptors. The TomTom Bandit Action Camera is slated for June availability, priced at $400 $399. Keep going for a product promo video to learn more.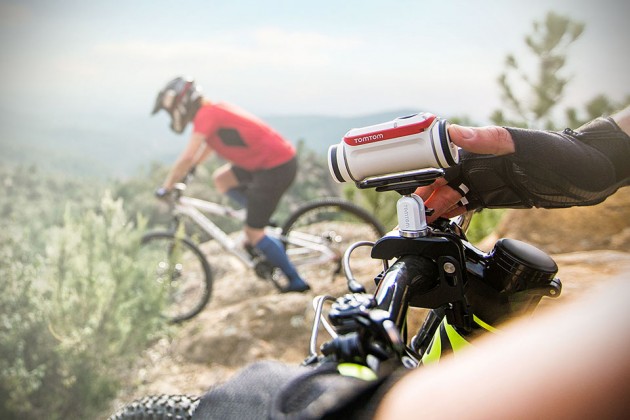 UPDATED 05/08/2015 PDT – Price $399, instead of $400.