One of the many benefits of using carryon is, you will have access to the content whenever you want, but not quite if you need to flip the top up in tight spot like in a car or even at an airline seat. With that in mind, two self-profess globetrotters set out to reimagine how a carryon should be. Instead of packing it with tech, their product called Trunkster, is all about design ingenuity sprinkled with bits of tech aimed at making traveling a less stressful affair. Kicking off the evolution of suitcase design is the elimination of zipper. Trunkster don't have the potentially irksome zipper which tends to catch on to fabrics and more often than not, fails at the most crucial moment; in its place is an aircraft rolltop door-inspired sliding door that opens full in one swift motion, affording you full unhindered access to the contents even when you're in a tight spot.
Further smashing the status quo is a retractable handle that spans side-to-side as opposed to the narrow, flimsy telescopic handles that are susceptible to twisting and breakage. In addition to giving you more control over the suitcase, a wide handle offers many grip positions without sacrificing balance and by setting the retractable structure to the sides, it frees up valuable space and allows for an uninterrupted cargo space. Built from a combination of durable aircraft-grade aluminum and polycarbonate, Trunkster also touts all-terrain spinner wheels, specially designed compression panels to compress contents, a hidden compartment and TSA-approved combination lock.
On the tech aspect, it comes built in with a removable battery that could charge a typical smartphone 9 times over and an integrated digital scale so you can keep the weight in check without putting yourself through the on-and-off bathroom scale routine. Last but not least, it is offered with GPS tracking option, which uses the same technology as Apple's Find My Mac, to enable you to keep track of your Trunkster from any connected device, so you can always find your baggage should you ever lose it. You can pre-order the Trunkster Zipperless Luggage as a carry-on or checked model from Kickstarter starting at $295. GPS tracking cost an additional 40 bucks.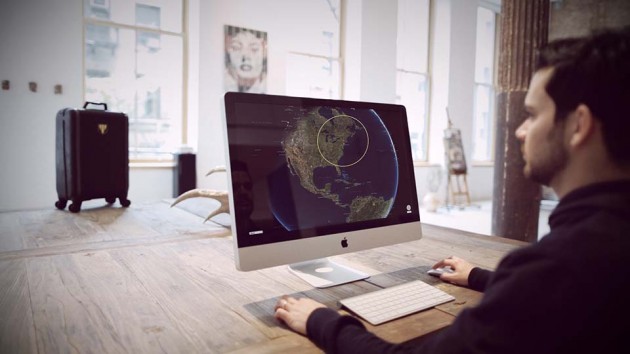 submitted via TIP US page.