we are not sure how many avid gaming-themed cosplayers will want to dress up like the yet-to-be-released game Watch Dogs's protagonist Aiden Pearce, but that hasn't stop Ubisoft in collaborating with game culture-focused fashion and lifestyle brand musterbrand to out a collection of apparel and accessories for the game. the best part is, you can acquire them ahead of the game's official launch on May 27 across all major platforms. it looks like Ubisoft and musterbrand wants to have would-be Aiden Pearce's fans covered with the merchandises that span almost all aspects of the hero's daily outfit for the complete look.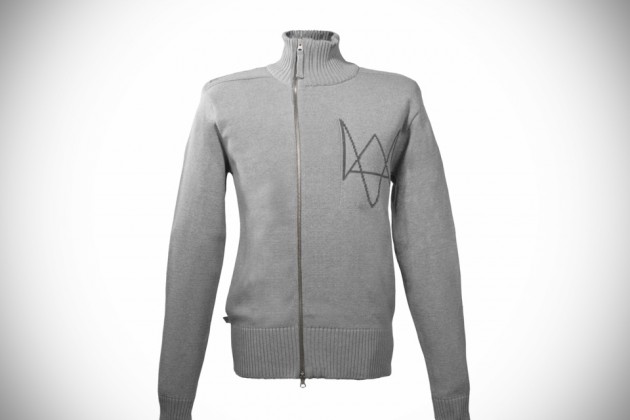 the collection includes The Vigilante (€189 or approx. US$260) which is an authentic replica of Pearce's coat, a softer white knit jacket Code Breaker (€89 or around US$123), a loop scarf known as Stealth Scarf (€29 or about US$40), an "inconspicuous" Binary Cap (basically a baseball cap with the Fox emblem as worn by the in-game hero; €29 or approx. US$40), a huge waterproof heavy duty Surveillance Bag (€79 or about $110), a splash-proof messaged bag 'Transmitter' (€49 or around U$68), and a waterproof 10-inch tablet sleeve known as 'Uplink' (€19 or around US$26). the latter two each boasts RFID signal blocking pocket for protection of sensitive data just like any meticulous (or paranoia) vigilantes would love to have.
among the collection, The Vigilante, Surveillance Bag, Transmitter and Uplink are pre-orders with shipment expected to happen around May 21, while the rest are available immediately.
musterbrand via Ubergizmo