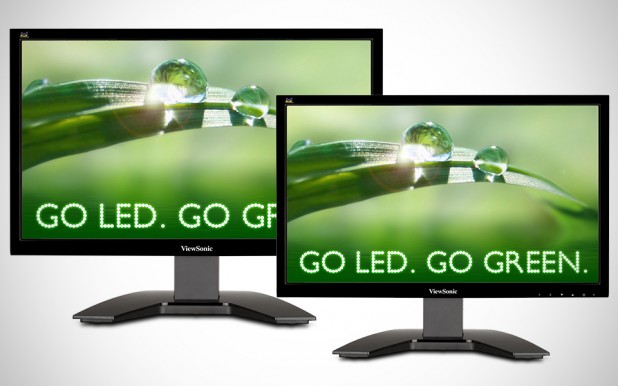 ViewSonic VA12 Series LED Monitors | from US$125.00 | www.viewsonic.com
looking for a decent LED-based monitor without breaking your wallet? then ViewSonic may have just what you need. ViewSonic is kicking off a new line of eco-friendly and affordable VA12 Series LCD monitors with VA1912m-LED and VA2212m-LED monitors. as noted by their model numbers, both display are LED backlit monitors. the VA2212m-LED sports a 21.5-inch full HD 1080p display that offers 10,000,000:1 MEGA Dynamic Contrast Ratio, Automatic Aspect Ratio Adjustment, VESA mount compatible, DVI with HDCP, VGA inputs, as well as two 2W integrated speakers. its smaller sibling, the VA1912m-LED shares the same features as the larger VA2212m-LED but with a smaller, LED backlit 18.5-inch display panel with 1366 x 768 resolution.
despite being marketed as budget monitors, these duo are not lacking in the look department and in fact, we think they look just as sleek and beautiful as any higher end monitors currently in the market. on the eco side of things, these monitors are mercury-free and comes with ViewSonic's Eco-mode feature for extended display life, and is said to offer up to 40% energy saving as compared to a regular, equally-sized monitor. the VA2212m-LED is available now with a sticker of $149, while the VA1912m-LED is slated to hit the stores in mid-August for a mere $125. wow. if those aren't bargain prices, we really don't know what is. seriously, i can't help but to think back the time where we actually paid more than $250 for a Sony Trinitron CRT. time really has changed.
via Engadget