if they had wrist watches during the Roman Empire, i bet they will look like the Vincero Mechanical Wrist Watch, but of course, they didn't had the luxury of timepieces, much less a clock. however, if you are all up for small batch, hand-crafted, mechanical watches, then you are way luckier than the Roman forebears, because Vincero is an outfit that makes those. available as limited edition timepieces at special discounted prices via Kickstarter (which the folks has already surpasses its funding goal, btw), the Vincero Mechanical Wrist Watch features something you rarely see in a timepiece: real Italian marble, which can be found on the dial face, circled by a set of Roman numerals. and btw, the marble used is not just any marble; it is the same marble as used for the Statue of David and amongst the other world-renowned sculptures.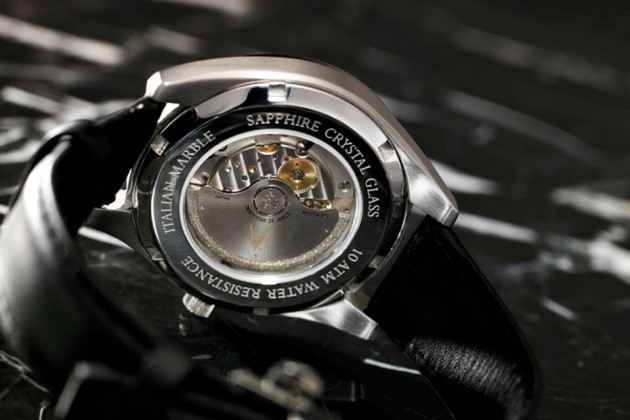 it may cost just $299 or more, but every bit of this modern classic timepiece speaks luxury with outstanding features like Swiss superluminova-treated hands, anti-reflective coated sapphire crystal glass on front and back for superior resistance against scratches, metal bands inlaid with matching Italian marble, water resistance up to 10 ATM (100 meters or 330 feet) 24 jewels, 42-hour power reserve, 28,800 vibrations per hour, shock-absorbent design and an open-heart on the dial face that lets its Japanese Miyota 90S5 automatic movement peeks through. three models are available for your taking. it includes The Carrara, featuring a black finish steel band and case matched to white Italian marble; The Rosso, which has a brush polished steel finish with red Italian marble; and The Nero with the same brush polished steel matched to a super sexy black Italian marble.
regardless which model you opt for, you will have the option between leather or steel band. the leather band model goes for $299, while the steel band will runs you back at $349. if you fancy one, you'd better hurry cos' Vincero's Kickstarter campaign is ending in 7 days time. as for the delivery, it will begin shipping in December 2014.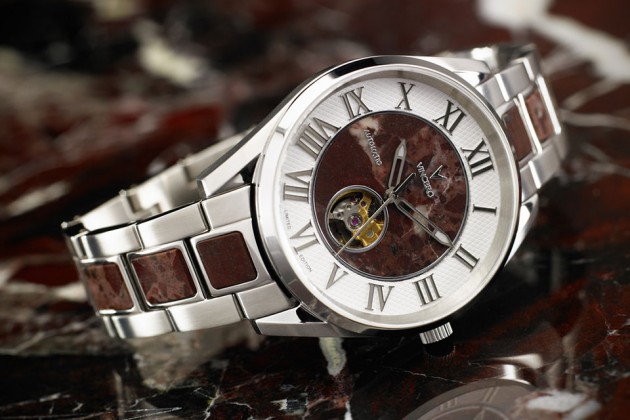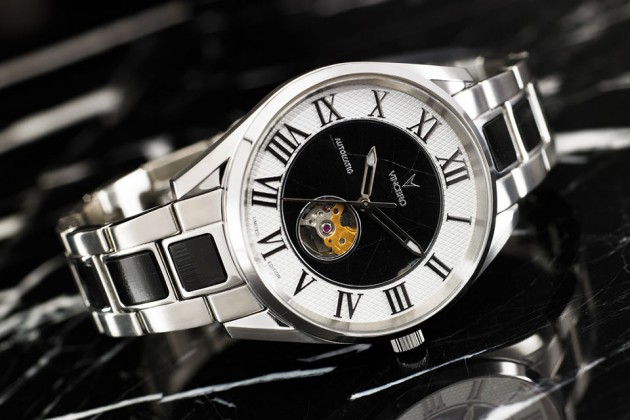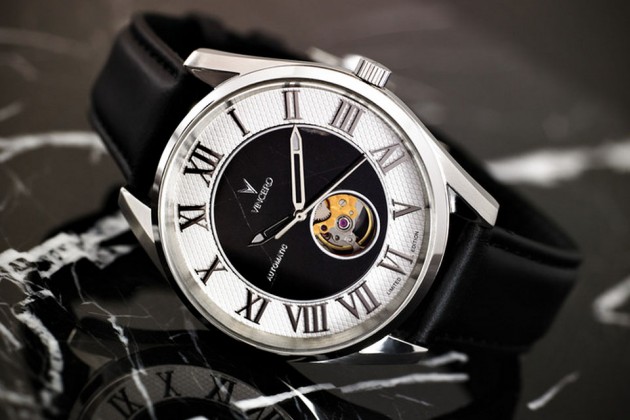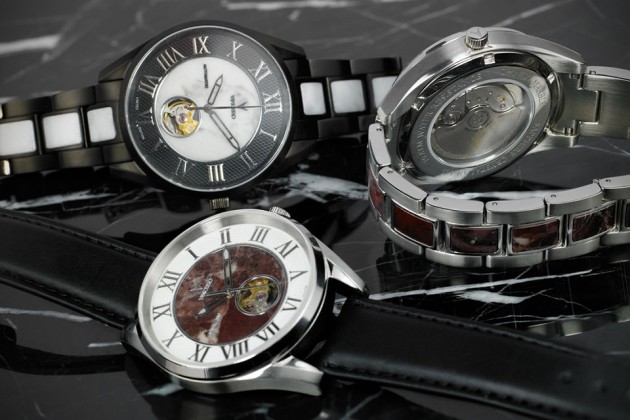 submitted via TIP US page.