(credit: WDC) WD Nomad rugged case | US$29.95 | www.wdc.com
what's hard on the outside and soft in the inside? well, actually they are lots of things of such nature and the new Western Digital (WD) Nomad rugged case is just one of them. announced yesterday, the Nomad rugged case aims to protect your My Passport external hard drive from the elements, and daily knocks and bumps. it has a polycarbonate exterior and shock-absorbing cushion interior to ensure that it will do its job well. a heavy-duty latch and silicon liner keeps out the dirt, dust as well as moisture. the Nomad is design to withstand drops from up to seven feet, defend against moisture, spills and other unfortunate scenarios that inevitably comes with on-the-go lifestyle.
the fact that it conforms to the strict military standards (MIL-STD-810G) for ruggedness should give you a peace of mind. adding to its toughness is a tad of flexibility by the way of a USB port access, so that you can still access the drive without sacrificing protection. as you can see from the image, the WD Nomad will fit all My Passport products and has MSRP of $29.95.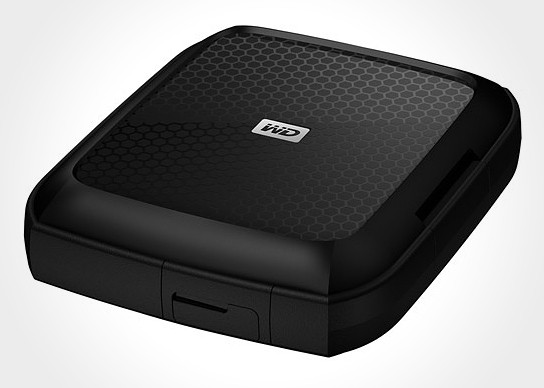 WDC via CrunchGear