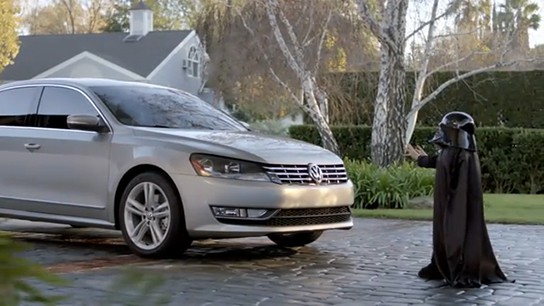 (credit: screenshot by mike)
there are no better ways to make your statement through commercial spots, especially when it will be featured in the most-watched sports mega event in the US. Volkswagen, for one, wouldn't miss this chance and has two fun and humorous spots to show off this football season.
the first spot features a kid costumed up in Darth Vader, trying to exert his force on anything that moves and anything that doesn't. unfortunately, he can't even move a sandwich without Mum's help (check out his resentment, it's funny!) but then he discover he might not be all so 'force-less' when he 'force' start the all-new 2012 Passat, well, not really but it's actually the remote start feature of the 2012 Passat that the Dad gladly used to give him some hope. coupled with the memorable Star Wars soundtrack which builds up the mood as little Vader goes around the house (yea, no Death Star here) trying to execute his force on the dog, the washing machine, among the many other objects, without success.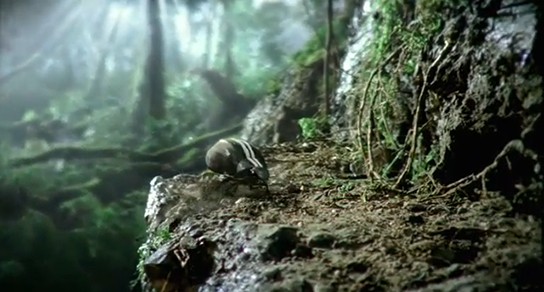 the second spot is my personal favorite. there's no better way to introduce the 21st century new beetle than using a, say, the bug itself. spotting a double stripe racing down its back, the animated bug races through the insect kingdom, overtaking slower fellow bugs, drifting and sliding down along the route as it makes its way down the dirt track – all these actions complete with carefully-timed slow-motion takes, and an excellent adrenalin-pumping soundtrack to boot. check out the videos after the jump.
via designTaxi