till today, we often lament about the lack of variety of accessories for Android tablets, much less one that is sleek and stylish, and crafted to suit commercial settings. if you share the same thoughts as us, then we have good news for you. Heckler Design has adapted its beautiful WindFall Stand for Nexus 7, as well as for GALAXY Tab 3 10.1 tablets so you can now use these devices for your point-of-sale setup, tablet-based loyalty systems and more. made from thick, laser-cut steel, the WindFall Stand For Nexus 7 and GALAXY Tab 3 features compatibility with Kensington ClickSafe locks, tamper resistant assembly, and steel brackets that lock the tablet in place, while still offering full access to all buttons, ports, cameras, and NFC sensors.
so there you have it. an uber sleek stand that will finally stop you from making excuses not to use an Android tablet for you business. the WindFall Stand For Nexus 7 is available in black/grey (pictured above) for $89 and the WindFall Stand For GALAXY Tab 3 10.1″ comes in a choice of black/grey and sky white (pictured below) and goes for $119 a pop.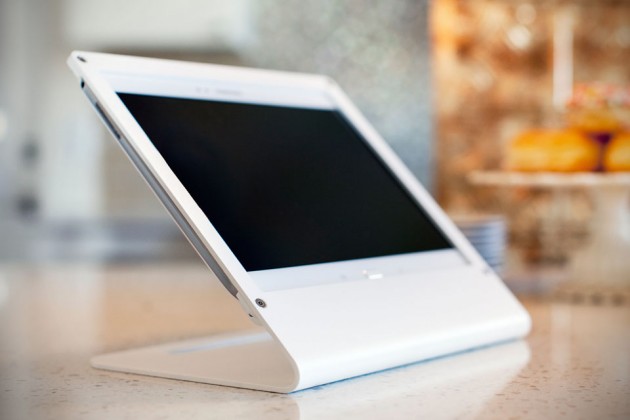 photos by Jill Richards Photography.