we wouldn't say Neon Genesis Evangelion was a smash when it first hit the tube, but there is no denying that there are fans out there. just how big are you are a fan of this gloomy, apocalyptic sci-fi anime that would warrant you to drop 1.836 million Yen (or about US$17,978) for a limited edition statue that stands 2 meters or 6.5 feet tall? i guess you have to be a massive fan like i was when it was aired, but obviously, i don't have the dough. speaking of which, what are odds of having a NGE fan having that kind of money? we really don't know. anywho, you'd be surprised who's retailing this giant collectible; well, it's 7-Eleven Japan and only 25 units are available, but you probably can take your time to consider this big ticket acquisition cos' we don't think this is going to fly of the shelves too quickly. then again, in Japan, you never can tell, can you?
the statue offered is Eva Unit-01, as piloted by the emotion-burdened kid pilot Shinji Ikari and it will be available in both the regular Unit-01 purple-green paint job, as well as a 7-Eleven colors version as a subtle reminder of where you got it from. well, maybe not that subtle, but you get the idea. for me? 7-Eleven colors is out of question – if i had that kind of money and also if only i am residing in Japan. if you fulfill the requirements, i.e. have lots of money, resides in Japan, then you can fill out a form and submit it to your local Japanese 7-Eleven store. after which, the appropriate authority will connect with you and serve you with the obligatory terms and conditions and details, and you wait. when the time comes, you will need to do a bank transfer and upon success confirmation, you wait again. four months later, you will be in touch again to set the delivery date where after which, two professional staff will deliver and put the statue together.
this could be single most expensive purchase you are ever going to do with 7-Eleven. like ever. that said, 7-Eleven Japan would like to remind you that due to the large amount, no payment will be accepted in store. for the benefit of those who do not have millions of yen to drop, there is a giveaway contest where you will have a shot at winning one.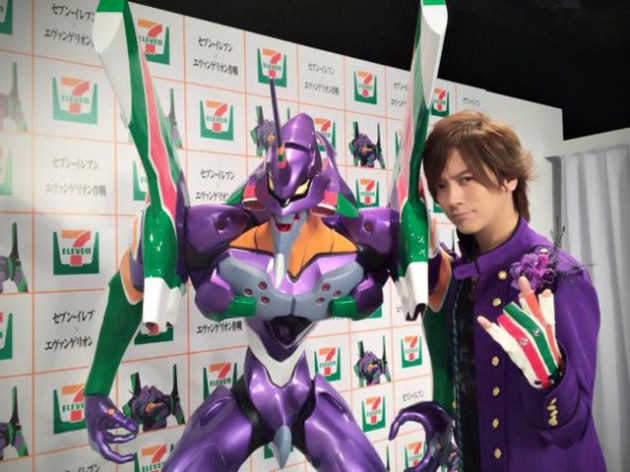 via Kotaku