The more you use your phone to take pictures and record videos, the risk of it slipping off your hand increases and that's due in part to how the phone is being held that puts it in a precarious situation. That said, there is certainly no lack of solution to counter this issue, but if you want something that's functional, simple, and has the flexibility of letting you use it with other larger 'cinematic' rigs, the A-Grip Cinema Smartphone Grip and Tripod Mount may be the answer you have been looking all this while. A-Grip Cinema is purpose designed clamp system crafted out of metal (aluminum, steel or titanium) with an adjustable nylon strap.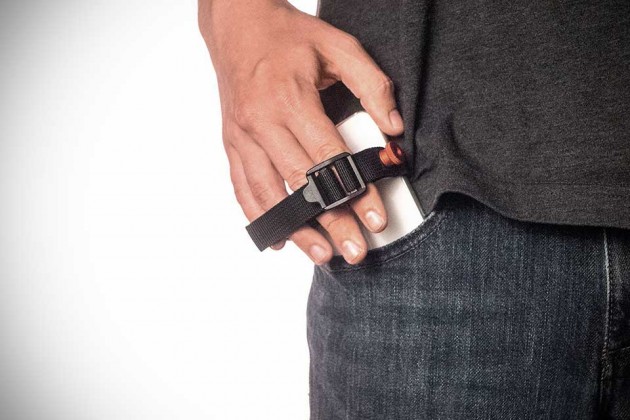 The clamp system secures to your phone while the strap allows your fingers to slip through to setup a comfortable and secure hold over your device. It not only eliminates the awkward grip you have been experience up to this point, but also promotes stable and secure hold, plus it will let you quickly 'draw' the phone and start shooting. Think of it as a quality gun holster that allows quick, smooth gun draw, but in this case, it is for smartphones. A-Grip Cinema also comes equipped with a standard tripod mount thread, allowing it to be use with tripod, monopod, slider, or whatever cinematic rig that supports standard tripod mount thread.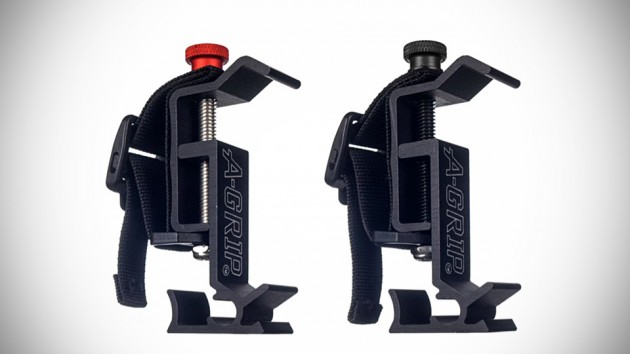 While its primary goal is to enable a better hold on your phone when shooting, its use is not limited to photography or videography; it can also be use when you are watching movies during commutes and when place on the desk, it can act as a stand for FaceTime or any other video chat app. Pretty ingenious idea and to be honest, looks kind of sleek too.
Want one? You can pre-order yours over at Crowd Supply for $25 and up. Delivery is expect to happen sometime in September 2015, but as always, it will only materialize if the campaign hits or surpasses its $12K funding goal. Check out a video below to learn more.