Fitness tracker works for everyday person, but for serious athletics, knowing the key metrics such as height of the jumps, hang time, direction, acceleration, and even the rotation made, matters, and these are the areas Blast Motion Sensor aims to cover. Not only does it offers the said metrics, it can overlay those information on real-time video as you do your thing. Pretty cool, eh? For example, with Blast, you can see how high you jump while playing basketball, analyze the speed of your golf or baseball swing, or get insight on how many rotation (in degrees) you made on your dirt bike. Touted as the world's most accurate and consistent motion-capture technology for action sports, Blast records your motions using an unobtrusive clip-on device, which then communicates the metrics to an iOS app via Bluetooth Smart (aka Bluetooth Low Energy).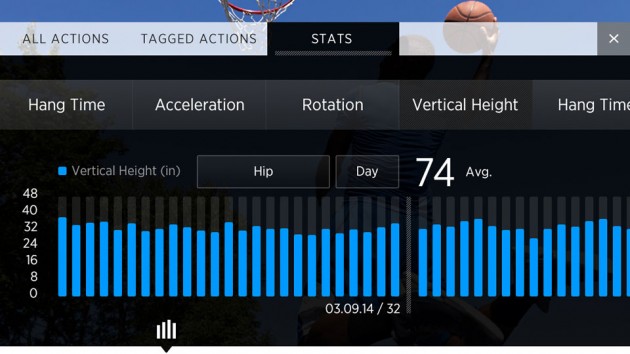 The app, available for iOS, performs Smart Video Capture automatically detecting, capturing and personalizing your video highlights with overlaid metrics, which you can then share with your family and friends on your favorite social networks. The sensor itself "intelligently detects" metrics, including height, rotation, speed and direction and presents them in easy to digest stats and graphs. If the clip is out of range from the paired iOS device, it will store those data onboard and syncs the information to the mobile device once it is within range.
An onboard battery, rechargeable using the included wireless charging base, offers up to 8 hours of metric capturing. Last but not least, you will be glad to know that it has a proprietary sensing technology that promised an accuracy of within less than a mile per hour. So this is kind of a pro stuff we are talking about here and a worthy device if having mere video footages don't cut it. Unfortunately, it looks like it only works with iOS devices, well, at least for now. Interested? You can pick up one for $149.95 from Blast Motion web store.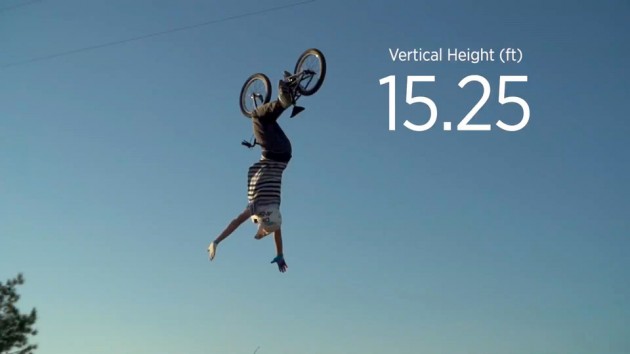 submitted via TIP US page.