When it comes to tough-wearing, no nonsense boots that will see you through your outdoor activities, there is nothing like a pair that's designed by someone who actually uses them. The Lalo Tactical Shadow Boot is exactly the rugged boots made for civilians to rough it out in whatever they maybe doing. The Shadow Boot is the product of Lalo, a startup founded by former Navy SEAL Nathenael Roberti who had seen plenty of action, including deployment in Afghanistan, right in the middle of danger zone. Apart from the obvious dangers and threats, one other thing that really bugged Roberti was the boots; they become uncomfortably heavy and noisy when wet and as a result, he had to have them changed out for a dry pair mid-mission, which is clearly not an ideal scenario regardless if its war or leisure and hence, the birth of Shadow Boot, which Roberti is selling alongside his other line of shoes that goes under Lalo Sport.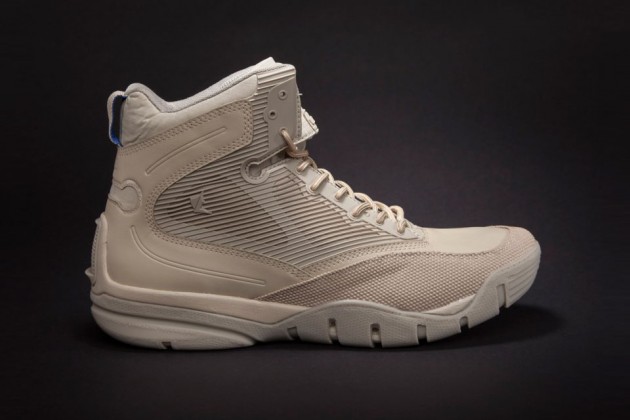 Aesthetically, Shadow Boots bears an unmistakable military flair, but what's more important is what goes under that handsome skin. It is design for any kind of terrain you can throw at it. It is quick drying, ultra lightweight, super-grippy, and boasts a slew of extras like titanium cleats, blade-resistant ceramic toe caps, patented composite plate and TPU outsole for "stealth approach", compression molded EVA midsole and insole, slip resistant, articulating heel and outsole shape to minimize noise, 5″ microfiber H2O shedding synthetic leather upper with breathable membrane and the list just goes on and on. The Shadow Boots is packed to the brim with features that worthy of "the ultimate special forces tactical boot" description and as such, it is not surprising that the Marines and SEALS have also taken fancy and ordered several hundred pairs.
The Lalo Tactical Shadow Boot is available in two flavors: the $325 standard version called Shadow Intruder and a $350 "amphibian" version that is equipped with water-shedding ability.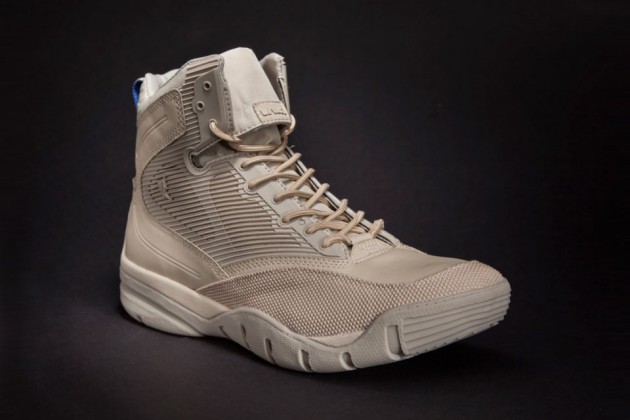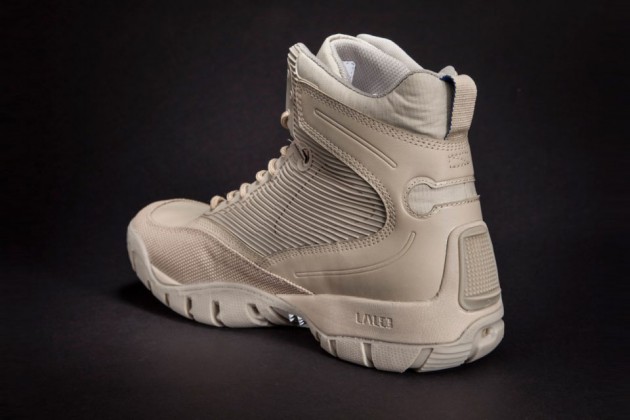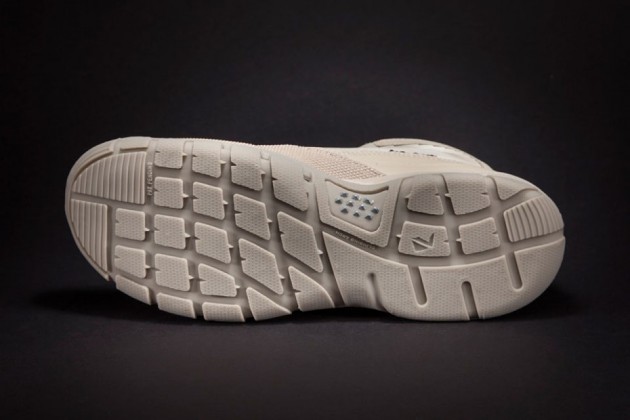 via Wired