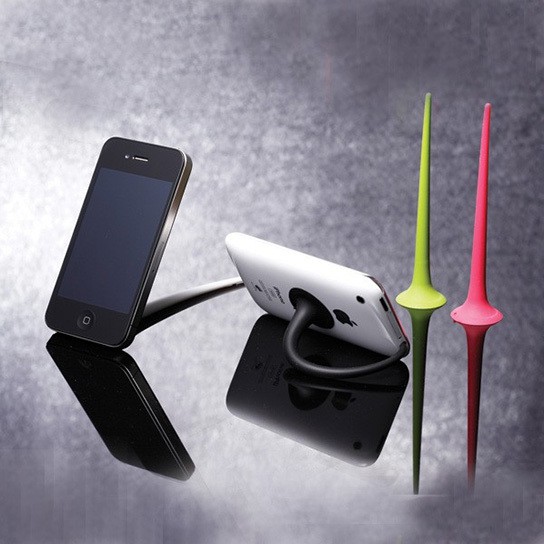 (image credit: Studiooo Factory) Studiooo Factory Mobile Tail | US$6.50 | store.yankodesign.com
if you are those who likes to prop your phone for video viewing or whatever, then the Mobile Tail from Studiooo Factory might a fun way to do so. as the name suggest, this nifty gadget does look like a tail. we wouldn't know the tail was modeled after which animal but the more we look at it, we find it looks rather rat-ish.
designed by Sangwoo Park & Jongwon Park, the Mobile Tail measures 125 mm and is made of liquid silicone rubber which is heat resistant, odorless and non-toxic. though its non-toxic, please refrain from putting this in your mouth. for the sake of hygiene. animal lovers will be glad to know that portion of the profits from this $6.50 item will be donated to an animal preservation group.
an ideal sock stuffer for this coming Christmas. simple and affordable. what other reasons do you need to grab one of these? if animal's tail isn't your cup of tea, perhaps a miniature toilet plunger phone stand might appeal to you.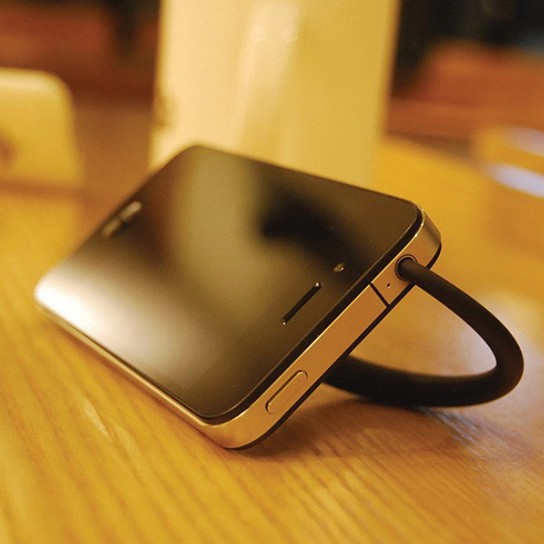 (image credit: Studiooo Factory)