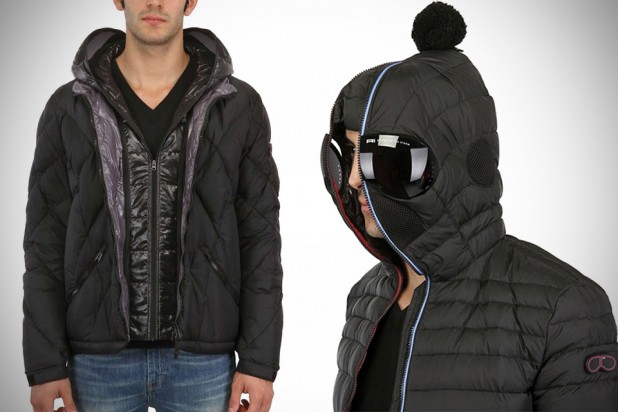 AI Jacket with integrated Goggles | €333.00 | www.ai-storm.com
you know what makes it to this blog? cool, marvelous stuff and not forgetting the uber goofy ones, like this down jacket that comes complete with an integrated snow goggles. it doesn't sounds all that goofy or anything out of the ordinary until the wearer zips up the zipper all the way to the hood. this particular jacket designed by a Milan-based outfit known as AI Riders on the Storm features a zipper that goes all the way up to the hood and thus covering the wearer's whole upper including the face. the weird is the integrated but replaceable snow goggles so the vision of the wearer is maintained while providing the face and eyes with protection against the harsh winter winds and snows.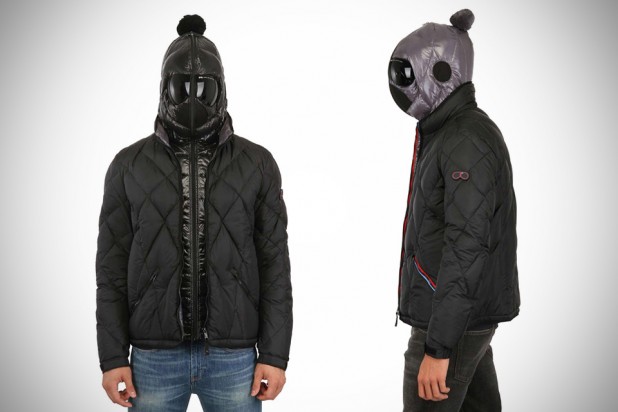 in case you are wondering, the jacket does have "air holes" located on the hood, nose, as well as ear areas to facilitate continuing breathing and not suffocating the wearer. obviously. if you don't mind looking like an alien with an oddly placed pom pom on your head when skiing down the alps, this is the puffy shell you should get for this winter season – that's if €333 a piece (about US$435) for one of these sounds easy on your pockets. check out a product video to see the jackets in action after the break.
via DROOL'D via GearJunkie