Peugeot Design Lab is unlike any automobile design house. First of all, it is own and operated by the French automaker and secondly, it does a whole lot more than turning up fancy cars. It has food truck, timepiece, collectible toys, jewelry, piano, furniture and more, under its growing design portfolio. Now, it can proudly add helicopter to the list. Yes. You heard that right. Peugeot designed a helicopter, well, sort of. There's not going to be a Peugeot-branded heli; that helicopter is in fact a product of Airbus' helicopter division.
Also, it didn't actually designed the final product, which is an Airbus H160 Medium-twin helicopter, but it did draw up the initial plans for the helicopter's loft lines design, which were subsequently adopted by Airbus and finalized into the beautiful vertical takeoff machine you see here. Guillaume Chileans, Head of Style and Design at Airbus Helicopters explains:
"We used the initial styling developed by Peugeot Design Lab to define a strong personality for the rotorcraft—a mirror reflection of the innovation, performance and emotion unique to the H160. We developed a helicopter based on their design which immediately caught the attention of both operators and the general public. Style has become a key priority for the H160 programme, which aims to make a strong impression both with its unique personality and its performance."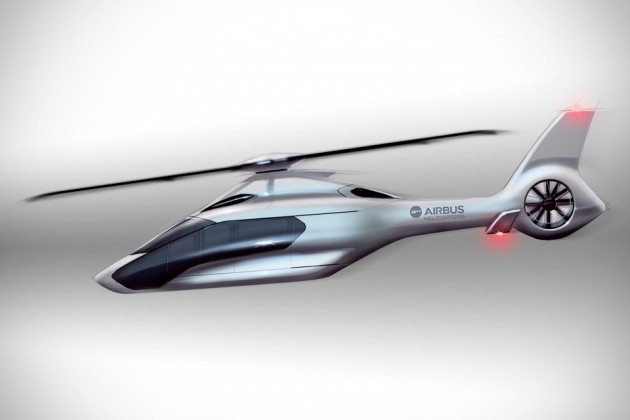 The Airbus H160 Medium-twin Helicopter was officially unveiled at the bi-annual Dubai Airshow, happening between November 8 to 12, 2015. The aircraft is destined to hit the market in 2016 and is designed for a wide range of duties, including offshore platforms, public-service missions, emergency medical services, and of course, private business and aviation.