There are two kinds of product: one that's made to sell and the other, made as the designer(s) intended. The market is flooded with the latter, but every once in a while, there's a couple of products that falls into the latter category, and The Lampster Robo Lamp is one such fabulous example. Started as a creation for personal use, The Lampster has all the features its creators have wanted, packaged in the look they desired. The result is one stunning desk lamp that any likeminded folks would fall in love with at the first sight.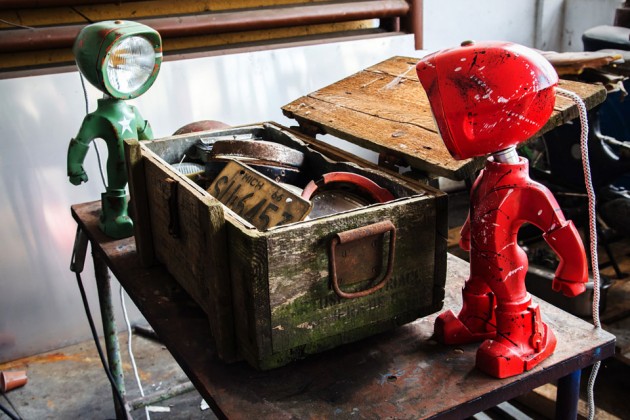 It features a head, which is the light source, made out of old tractor headlights, affixed to a superhero-ish stance torso crafted from 100% recycled high-density polyethylene. The body is hollow to keep the shipping weight down and it will have to be filled with sand or salt (or similar material) to its original weight of around 9.5 lbs (4.3 kg) to give it the perfect balance. It has an aluminum neck mechanism that allows the steel and glass lamp head to be rotated 360-degree and embedded within the lamp are two light sources: a LED activated by the brass touch button atop of the head and a RGB LED controlled by an app on your mobile device.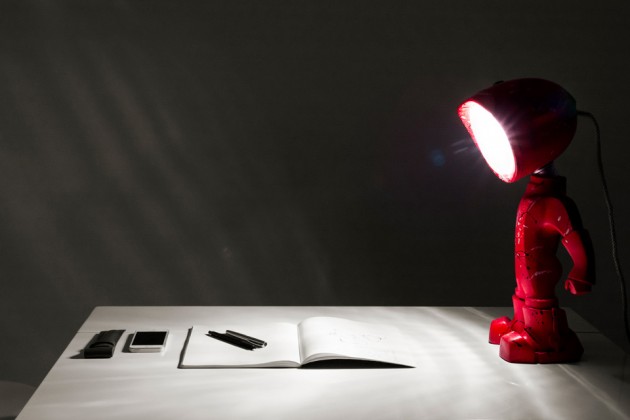 The light sources can be operated independently, or fired up simultaneously to create a power shine. The RGB variety gets more flexibility, allowing it to be set to any tone to suit your mood or sync to the music so little Lampster will flash to the beat as you party. A few other worthy mentions include a waterproof lamp head that's custom painted with two layer of water based-paint and two clear coats, slide and scratch proof rubber pads to keep from damaging your furniture, and a thick tangle-free textile-reinforced power cord. It stands a cool 18 inches (46 cm) tall and is available in a choice of colors, or in three styles: Artsy, Army or Duotone.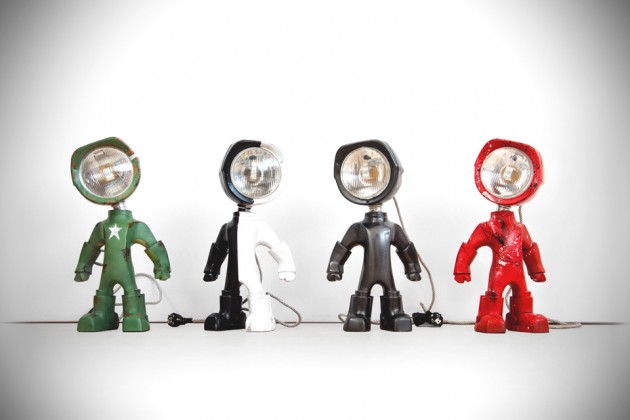 So where and how do you get one? On Kickstarter, where for a pledge of $149 or more, you will be pre-ordering The Lampster for June 2016 delivery. There's still 40 days on the calendar, but adorable The Lampster has already breached its set funding goal of 30 grand and so, the product is a go. All it needs now is your money to make more.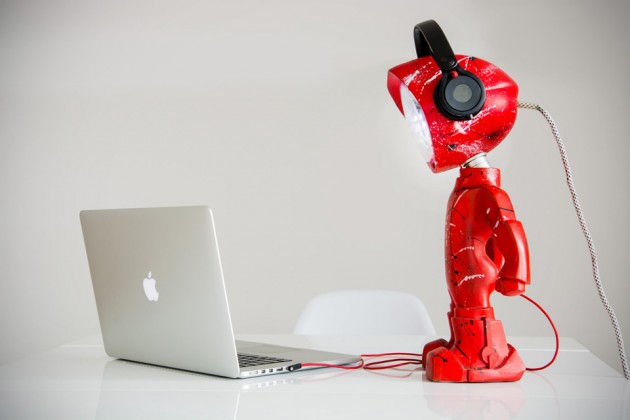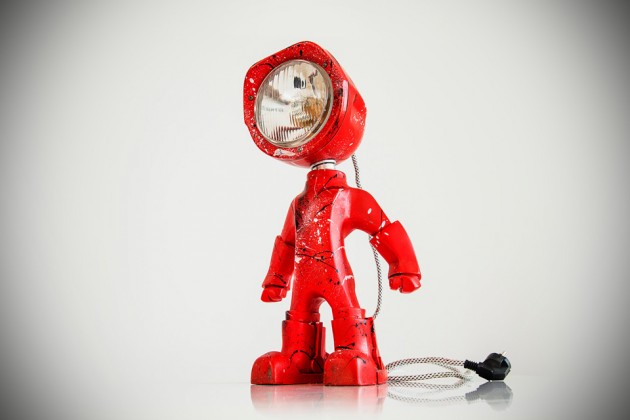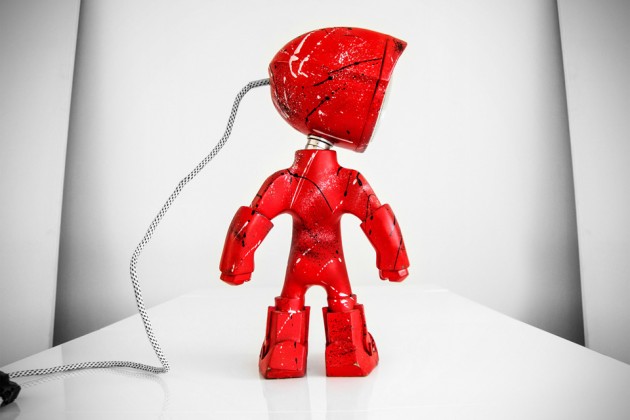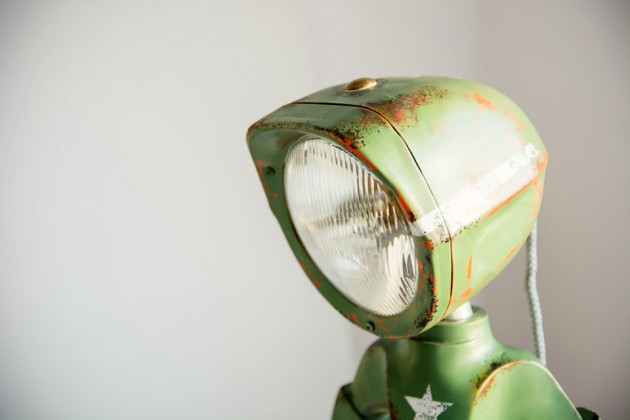 submitted via TIP US page.