action sports inexpensively and by virtually anyone, with or without flying experience, but what's the fun of capturing others in action when you could be in the action and be captured in film? well, that's precisely what a Palo Alto-based startup AirDog wants you to do with the AirDog Auto-follow Action Sports Drone and that's to record your very own action sports video selfie. the concept of follow-me drone is not new, we have seen that a while back, but the AirDog here is specifically tailored for action sports and instead of tracking mobile signal to follow you, it has a wrist-mounted controller known as AirLeash which this dog-in-the-air will follow dutifully.
the controller or tracker, as its creator calls it, not only gives the signal range not achievable by smartphone's WiFi or Bluetooth, but it is designed to take the beating of action sports and also lets you dictate when to launch or land your video selfie drone and set its altitude. it also works in conjunction with a companion app that lets you choose from pre-configured flight profiles or program your own and load them to the tracker, and you are pretty much all set. the AirDog not only tracks and follows you; you can be sure that the onboard GoPro camera, complete with protective housing, will always be trained on the tracker, ensuring that every stunts and actions you make will be captured.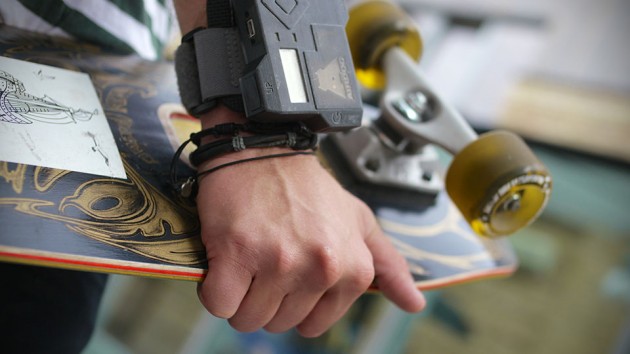 like most drones in the market, battery life on the AirDog is nothing spectacular – it offers between 10-20 minutes of flight time per charge from its removable 4,000 mAh lithium polymer battery, which might be problem if you are waiting for the 'magic moment' (such as a mammoth wave) that could sometime outlast the battery's life. thankfully, you can leave the drone at the shore and when the magic finally arrives, all you have to do is call it to action right from your wrist controller and your faithful drone will come flying to you and capture the big action. and should the drone detects the battery is running low, it will land itself back on solid ground. the flying hardware itself is a piece of technological marvel. apart from being weather resistant and impact resistance, it has a host of sensors onboard including GPS, accelerometers, gyroscopes and a barometer for accurate tracking, while a gyro-stabilized gimbal to ensure footages captured will be as smooth as possible.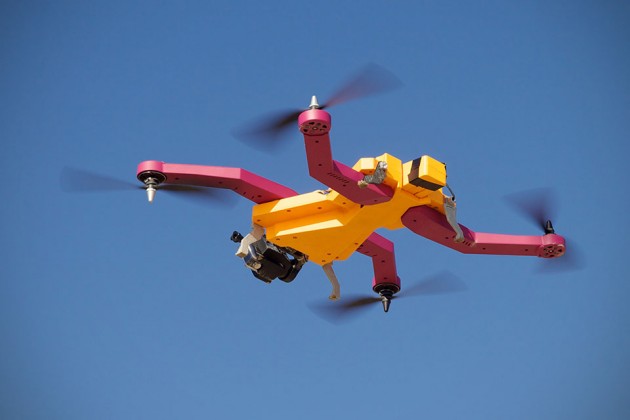 performance-wise, it is operable in up to 28 knots of wind, has a top speed of 40 mph, flies up to 3,000 meters high and has an AirLeash range of up to 1,000 feet. if you are wondering how it manages up to 3,000 feet ceiling and yet only can fly 1,000 feet away from the AirLeash, well, because, AirDog can also be manually piloted using a RC transmitter and could be used with FPV devices too and hence, the 3,000 feet operational ceiling. the drone is designed to be foldable, including the props, thus allowing for ease of storage and transportation to wherever you might be going. the AirDog Auto-follow Action Sports Drone is running a campaign on Kickstarter where you can grab one for $1,195. if all goes well, backers can expect this new pet at their doorsteps as soon as November 2014.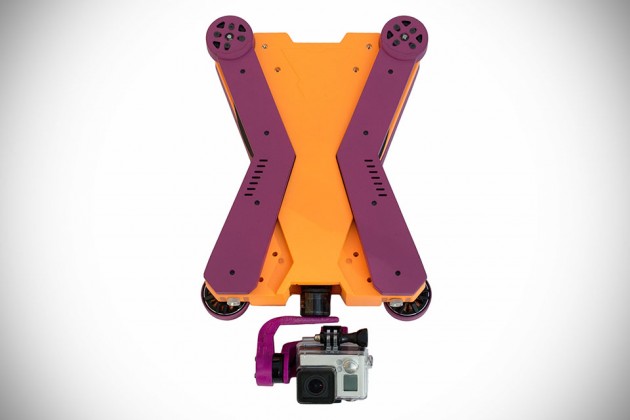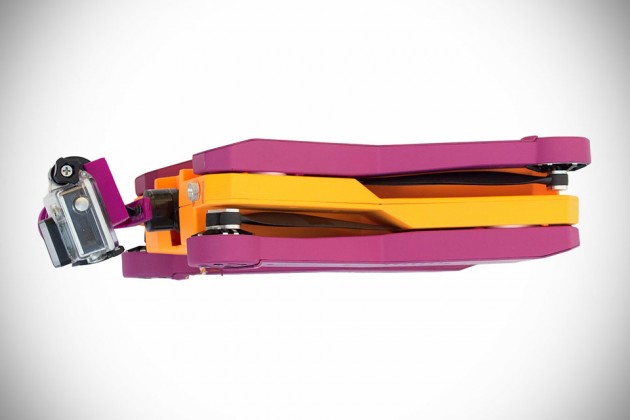 Kickstarter via Geek