What are the odds of a SSD being rolled over by a truck? We'd say that it is as rare as hen's teeth, but in the event it does happen, the Angelbird SSD2GO PKT SSD will remain steadfast and unscathed. Touted as a virtually indestructible SSD drive, Angelbird SSD2GO PKT a portable drive that's designed to take it all – thanks to the dust and splash proof construction, as well as the ability to stand up to extreme temperatures ranging from -40oC (-40oF) to 85oC (185oF). Furthermore, the innards are protected against shocks and the enclosure is fully capable of immense trauma, such as taking on the blunt weight of a truck rolling over it.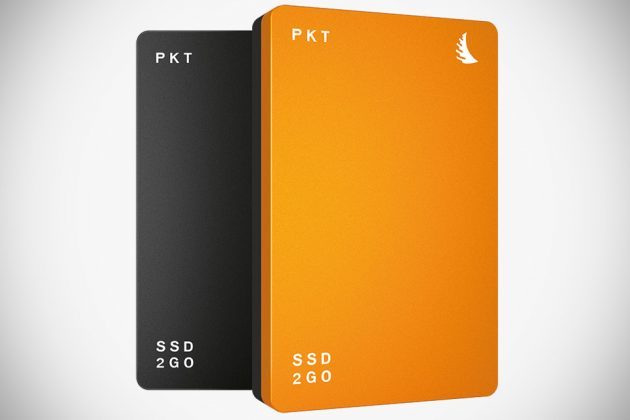 Even the connector's port and the cable plug are protected through the use of Solid Connect. Solid Connect essentially reinforced the otherwise hollow receptacle by enabling the special supplied cable to be insert all the way into the device to keep the receptacle from fracturing or collapsing when immense pressure is applied on it (see video below). But why? Because a damaged connecting port pretty much renders a portable SSD useless in the field.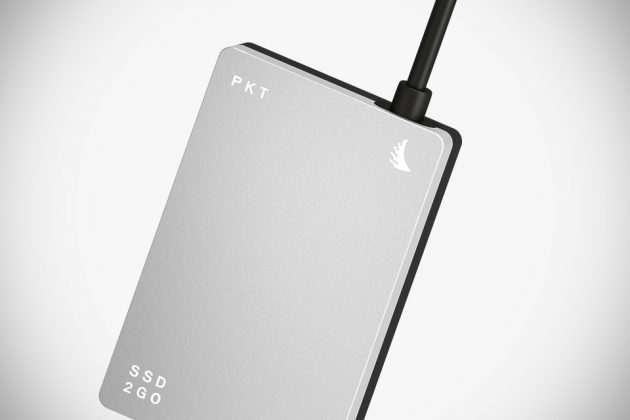 SSD2GO PKT is something like a superhero. A Hulk, maybe but while it has the resilient of a superhero, it is not cumbersome. In fact, it is more than not cumbersome; it is super tiny, about size of a matchbox that measures 9.5mm thin (0.37") and weighs a mere 50g (1.76 oz.). Toughness aside, it did not forget about performance, claiming an impressive 68,000 IOPS (input/output operations per second) and speeds of up to 560 MB/s that allows you to access files within 0.5ms.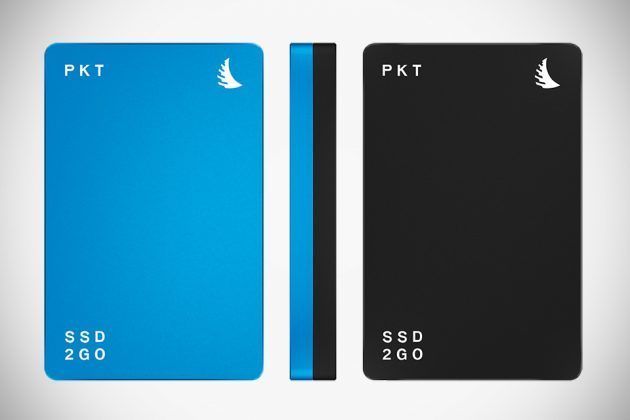 In addition, SSD2GO PKT also includes Angelbird's TRIM 2 GO and Stable Stream technology that will ensure "the drive's performance constantly stays fresh and at a stable level." Though, we have to admit we are clueless about how those two can help. Anywho, if Angelbird SSD2GO PKT Indestructible SSD delivers as promised, it might very well be the dream portable SSD for photographers, videographers and basically anyone who's equipment is constantly at risk. Angelbird SSD2GO PKT Indestructible SSD is offered 256GB, 512GB and 1TB flavor and it can be acquired from Angelbird website, starting at $179.99.