Most people love displaying stuff in their homes or offices. Depending on the person's love, it could be LEGO, it could souvenirs from different parts of the world et cetera, but for geeks, or science nerds to be exact, you got to have this: Tungsten 1.5-inch Cube Block from Midwest Tungsten Service. Granted, it is just a block of perfectly formed cube and it sure won't appeal to non-science nerds, but if you are, you will know Tungsten is kind of a wonder material and that alone, qualifies it as a display piece, much like an art to art aficionados, in your home or office.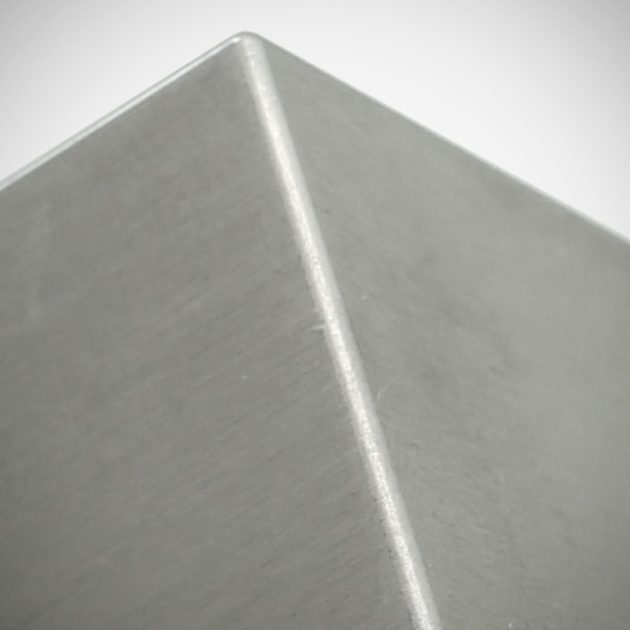 It is also the same material NASA chose to use on their rocketships too, which means it is machines from aerospace-grade Tungsten. So, you will have more stories to tell than it being super dense. Speaking of dense, Tungsten is among one of the densest naturally occurring elements, which explains why a mere 1.5-inch cube weighs a hefty one kilogram or 2.2 lbs. Seriously, if that doesn't marvel you and your fellow geeks, I don't know what will. To us, it is super heavy considering its size-to-weight ratio. The cube features rounded edges, so everyone can get a feel of this wonder material without endangering their hands.
Personally, I would love to have one on my desk, but at 2.2 lbs, it is hardly consider practical, in monetary sense, to ship it across the ocean. A certificate of chemical composition and interesting Tungsten facts are included to complete the ultimate science geek package. Tungsten 1.5-inch Cube from Midwest Tungsten Service can be acquired from Amazon for $134.99 a pop.
submitted via TIP US page.