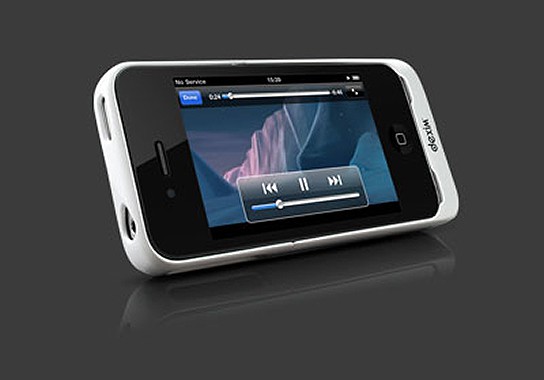 (image credit: Dexim) Super-Juice Power Case | US$69.90 | www.dexim.net
every iPhone 4 users want to be able to use the phone all day long, however the poor battery life makes this wish almost impossible. the extend of its poor battery performance can be seen by the number of portable chargers for iPhone in the market, and a growing trend is brewing: a charger doubling up as a protective case (or is it the other way round?).
Dexim just added one to the record with the Super-Juice Power Case for iPhone 4. similar to the Mophie Juice Pack Plus, the Super-Juice Power Case boost a 2000mAh Lithium Polymer battery and touted the following stats:
– 6-hours of additional talk time
– 10-hours of additional video/gaming
– 40-hours of additional music playback
charging and syncing of your iPhone can still be achieved via the use of the included micro-USB cable. the Super-Juice Power Case is also a tough case with a built-in kickstand for handsfree viewing of video on your desk or wherever you fancy – as long as its a flat surface.
the Dexim Super-Juice Power Case comes in white and retails at $69.90, which is $30 cheaper than the Mophie item. there's indication on how much bulk the case would add to your slim iPhone 4, though.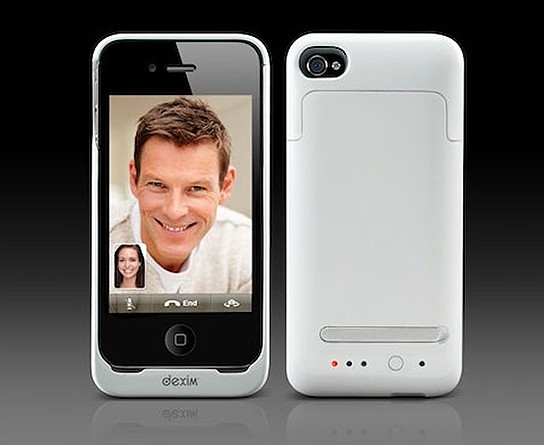 (image credit: Dexim)