You know why with so many great minds, there aren't any real hoverboards that can actually hovers without the need for special surfaces? Probably that's because it takes a bunch of rocket scientists to make one and we didn't make that up cos' that is exactly what the rocket scientists over at Arca Space Corporation did. Having been in the business of building rockets for over a decade now, Arca now wants you to hover Back to the Future style for real, well, albeit in a lot larger board (read: platform), but hey, at least it needs no special surfaces like many do and most importantly, it actually hovers and not fly like the record holder did.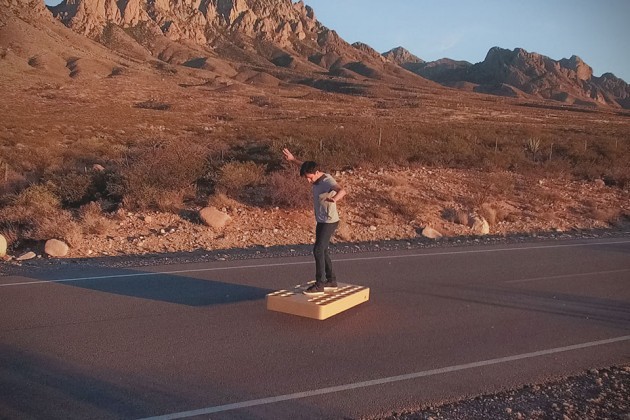 Dubbed ArcaBoard, this hovering platform can lift up to 243 lbs (110 kg) 12 inches off the ground and move at 12.5 miles (30 km/h) per hour. Ok, maybe it is not a speed that's going to get Griff Tannen off your back, but considering that the rider is standing on a possibly wobbly platform, it could be enough to make one pee his or her pants. Interestingly, instead of adopting some fancy levitating technologies, ArcaBoard is powered by something a lot more conventional: 36 high power electric ducted fans (EDFs) which in total puts out more horsepower than your average car and an amazing 430 lbs of thrust.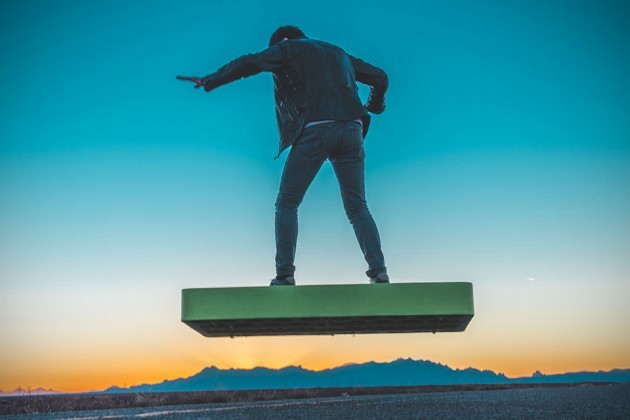 The motors are juiced by banks of li-po batteries good for 6 minutes of flight and it would take up to 6 hours to fully recharge it with the supplied charger. Though, Arca is offering a docking station that will take just 35 mins to do the same, but that thing alone cost a whopping $4,500 and oh, as for the ride, it will run you back at an even cooler $10,000 and that's a discounted price. We heard it is going to cost $20K in retail. If all goes as planned, which we seriously doubt it will due to the price tag, backers on Kickstarter will be able to receive the real hoverboard in June 2016.