Good news, future space travelers! Virgin Galactic's new SpaceShip Two has been unveiled at the Mojave Air & Space Port in California. The vehicle is named Virgin Spaceship (VSS) Unity by physicist Stephen Hawking, via recorded speech, and said he "would be proud to fly on this spaceship." Well, I am sure there's spot for him. Though not sure if he will be a guest or paying traveler. The new spaceship, draped in a new silver and white livery, was guided into position by one of the company's support Range Rovers provided by its exclusive automative partner, Land Rover. The unveiling of VSS Unity also marks another milestone for Virgin Galactic as it is the first aircraft manufactured by the company's wholly owned manufacturing arm, The Spaceship Company.
Branson's dream of making space accessible to more people is fast coming, which he believe will bring positive change to life on Earth. He added, "our beautiful new spaceship, VSS Unity, is the embodiment of that goal also great testament to what can be achieved when true teamwork, great skill and deep pride are combined with a common purpose." However, the new spaceship will not be heading straight to space; more rigorous testing and verification has to be done, prior to sending to captive carry flight and after which the VSS Unity will be put through glide testing where it will fly as a glider from an altitude of 45,000+ feet. Several glide flights have to be done and only when the results are satisfactory, will it see the rocket-powered test.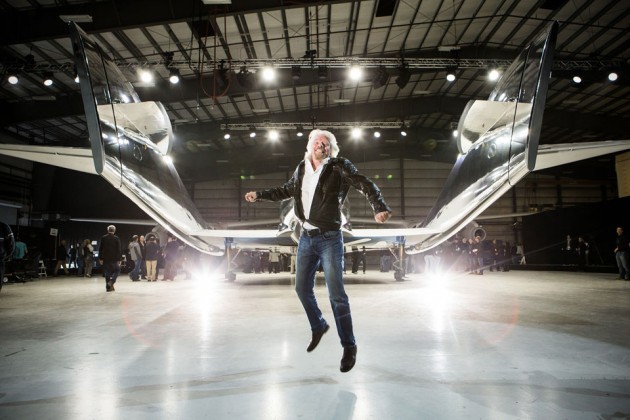 Generally, each flight will see the spaceship takes on a higher altitude. Virgin Galactic is perhaps the boldest undertaking by British entrepreneur. The aim is to make space travel affordable to more people. To date, hundreds of people have signed up to fly on Virgin Galactic, which when completed, will grant them the status as "bonafide space travelers." However, such unique experience doesn't come cheap. Each ticket cost $250,000 and it has to be paid as an up front deposit. Still, it is way cheaper than what some who had paid to get to the International Space Station.