by now we are familiar with the concept of smart or connected home. today's connected home relies on existing home wireless network, but today ARCHOS breaks the norm by using Bluetooth Smart (aka Bluetooth LE) with its first connected home product, the ARCHOS Smart Home. the French tech company managed to overcome a couple of limitations that has stop Bluetooth LE as the mainstay in connected home, namely range and the number of connected devices. it has boosted the current BT range up to 66 feet (20 m) and increases the connected capacity to 13 objects, and also improves on the general stability. by using BT LE, it allows ARCHOS Smart Home objects such as the mini-cam, motion detector and more, to be truly wireless, powered by battery that could last up to a full year. until the day over-the-air charging becomes a reality, Bluetooth Smart is probably the only way to go for true wireless experience.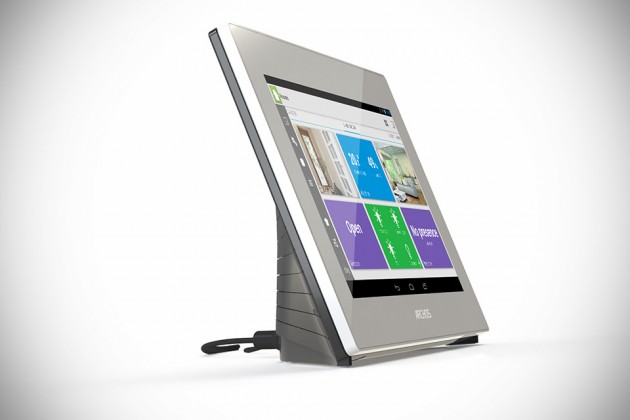 furthermore, the 'objects' are weatherproof and requires no tools to install, which means you can place them virtually anywhere as long as they are covered within the range and relocate them as and when needed. frankly, we are tired of firms claiming "wireless" capability, but end of the day, we found out that the devices still need to be tethered because of power source. it sucks big time and we certainly hope this ARCHOS "in-depth research and development work" on enhancing the BT LE is as good as the outfit claims to be, so we can really loose the wires and be truly wireless, well, at least until they need to be charged. as with its competitions, Smart Home lets you define the actions based on specific triggers such as capturing an image when it detects the front door has opened and sending that still as part of the notification to your smartphone. well… you get the idea.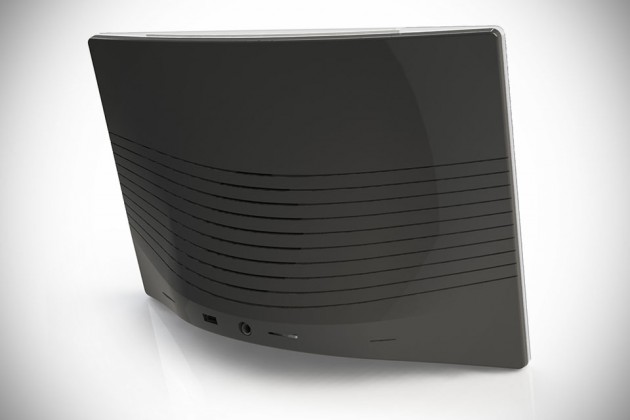 similarly, remote access to your Smart Home is also possible through the use of OS-specific apps for both Android and iOS devices. additionally, the Smart Home Connect also works with the highly versatile Tasker app, allowing Android users to create even more complex actions. beyond its own objects or devices, Smart Home is also able to control some home automation products that uses 433MHz frequency, thereby further expanding its capability and reach. the ARCHOS Smart Home has a surprisingly affordable sticker too; the starter pack cost just $249.99, which includes the ARCHOS Smart Home Tablet (the 'brain' of the system), a pair of mini-cams, a pair of movement tags and two weather tags for keeping tab of the temperature and humidity. additional connected objects can be purchased for $24.99 and up. ARCHOS promised more connected objects, including a smart plug, a siren, as well as a motion ball, will be available this summer.