By today's standard, retro games' graphics are horrendous. Though so, they are still loved by many, including yours truly here. in fact, the pixelated graphics have now strangely become a thing of beauty. Anyways, if you are all up for some retro arcade gaming, we bet you're going to dig the Arkabox retro gaming console. From the product name, you probably already figured out what it is, but what you probably don't know is, assuming you haven't looked at the images, the game console is actually built into a retro-style arcade stick box. The box is intentionally sloped for resting your wrist, while its anodized aluminum surface is populated by an 8-way joystick and 9 control buttons for an authentic arcade gaming experience.
the best part is of course, the built-in console which is powered by a Raspberry Pi B+ board and also supports traditional game controller via USB ports. yup, it has those too. It connects to your HDTV set via HDMI and boasts features like Ethernet connectivity and 8GB microSD card for saving your game progress so you can pick up from where you have left. The console supports up to four players, though only one player gets to fun of the joystick and buttons, while the rest will have to fall back on the controllers. It runs on Linux, so it is also a working computer allowing you to surf the web and use it like a regular PC, but you do have to throw in your own keyboard and mouse for that. Since it is essentially a PC, you could also use the keyboard and mouse to play other genre of games like first person shooters, if they are available to you.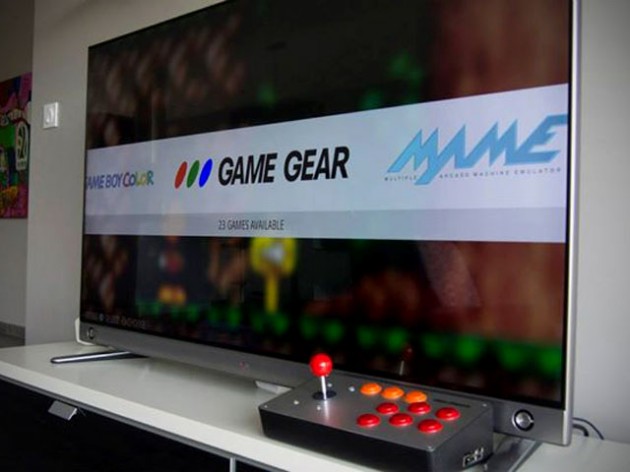 Games are not preloaded though, unfortunately. however, you can load the games of your choice onto the machine via USB flash drive, or download them from the Internet via Ethernet cable or wireless USB adapter. Arkabox, on their part, will direct you to "all possible legal contents as well as instructions for use." It all sounds super retro-liciously awesome, but there is a caveat; The Arkabox Retro Gaming Console is not a reality yet. If you like to see it materialize, then you will have to support inventors Romain Bruni and Bryan Cipolla (collectively known as BCM Corporation) by pre-ordering one or pledge for any perks they are offering on their Indiegogo campaign. Early birds get to pre-order one for $179. Miss that and you're looking at $199. Multi-controllers are extra, which will run you back at $195 and up for the machine and three USB controllers.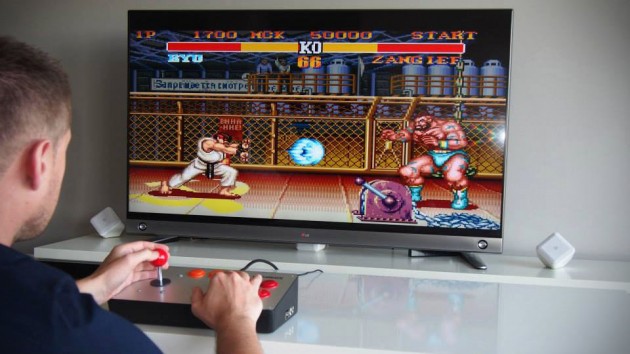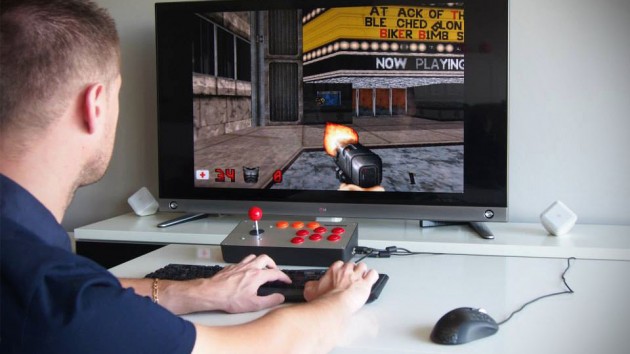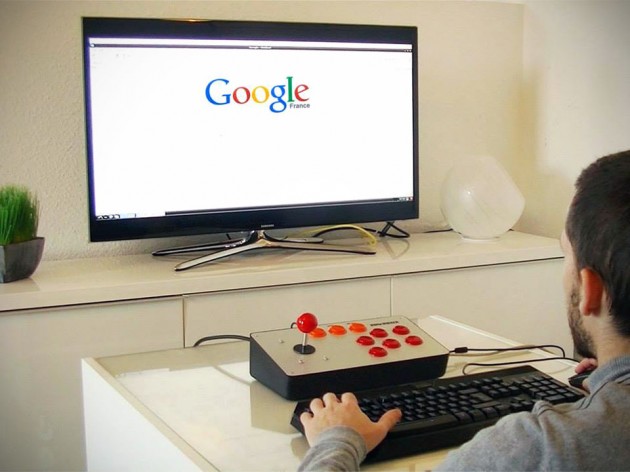 submitted via TIP US page.