The evolution of beer drinking goes like this: it begins with run-of-the-mill boozes, consumed while you cheered at the games or at your backyard with bacons, hotdogs and such. Then you find that you deserve better than those mass produced booze and so, you find yourself digging craft beer at your local watering hole, eventually filling your refrigerator with glowers after glowers. Finally, you demand more that your local brewers can serve up. You have the desire for the unique which prompted you to take things into your own hands and hence, the home brewing kit. Sounds familiar? Well, if so, the Box Brew Kit might just be for you and it comes with a wee bonus too: it looks pretty damn cool. We have seen enough of brewing kits to be able to discern that this small batch home brew kit is one heck of stylish home brewing kit. It is the one kit that any self-respecting, style-conscious craft beer lover will be proud to display in their homes.
Though occupying a small footprint, it has everything you need to craft your own beer, wine or even cider in the traditional style. Made in Boston, Massachusetts, the kit is offered in a choice of reclaimed wood, rustic pine, or exotic hardwood and comes complete with premium glassware, written instructions (homely!) and diagrams, a brewers' log, and over 25 suggested recipes to get you started. Available in multiple sizes, ranging from one to three gallons, the Box Brew Kits can be yours starting at $159. If you are serious home craft beer, we suggest you check them out.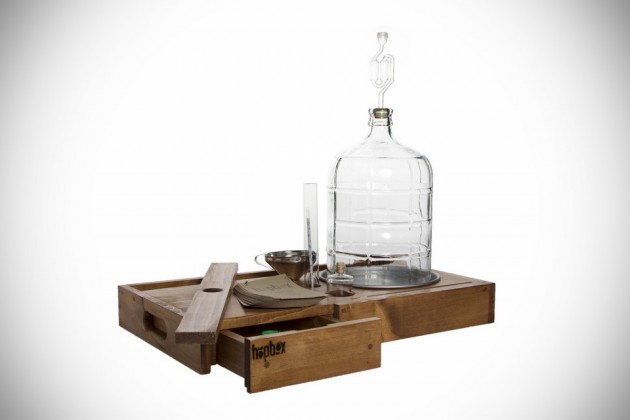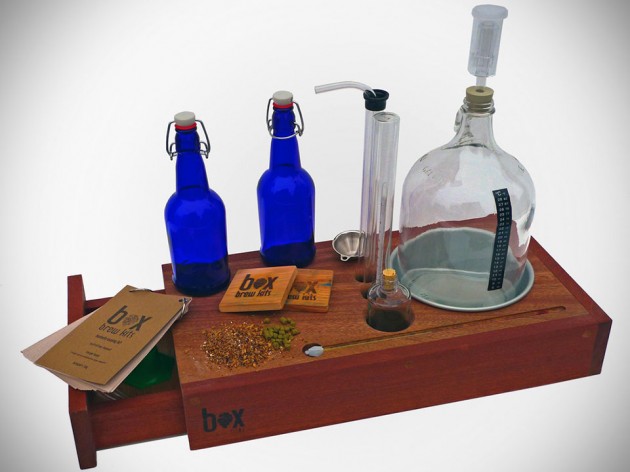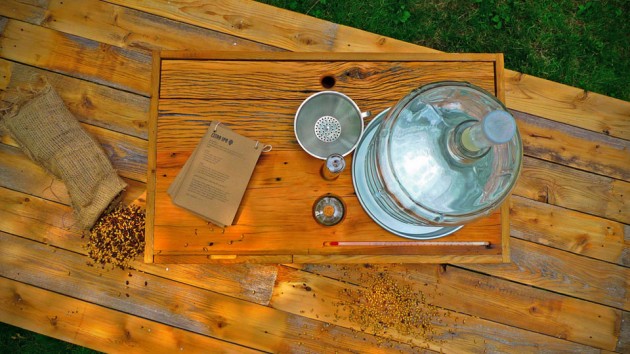 submitted via TIP US page.