Almost every supercar maker wants to make the fastest road car claim, but for British marque Aston Martin, it needs not make the claim, nor does it lust after the title – the automaker just collaborates with folks who have extensive knowledge of building really fast cars that weaves around precarious S courses, tackles hairpins and winning competitions to make a car that goes beyond supercar. And the folks they chose to work with is none other than the Red Bull Racing. The result is a beautiful hypercar codenamed AM-RB 001 that promised to be equally apt on the track as it is on the road. In addition, a track-only AM-RB 001, one that will have the performance that's inline with today's LMP1 Le Mans sports prototypes, is also in development.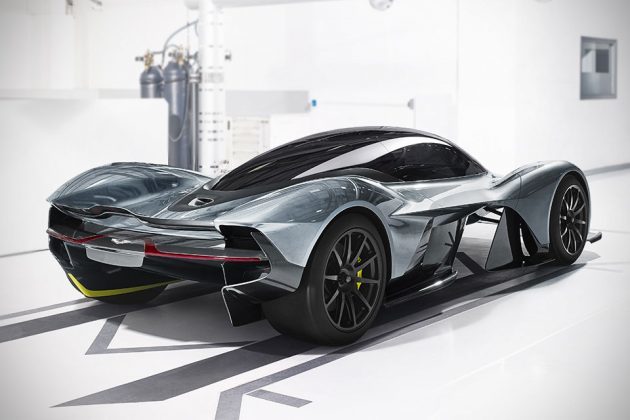 Not much was divulged on its July 5 press release, which means we do not know a whole lot. What we do know is, it will have a mid-mounted, high-revving, naturally aspirated V12 engine buried under a lightweight carbon fiber structure that will result in an impressive 1:1 power-to-weight ratio. It will also get "truly radical" aerodynamics for "unprecedented levels of downforce," in addition to innovative suspension technology and a transmission that's designed from the ground up by Red Bull Racing's Chief Technical Officer, Adrian Newey and Red Bull Advanced Technologies. And oh, one more thing we do know is, it will be built in the same facility as the One-77 and by Aston Martin's VP and Chief Special Operations Officer, David Kind and his team.
You probably won't pick out more info beyond this until more technical details are being disseminated by the British luxury sports car maker.