look at iPhone cases in the market and you probably find that they all look pretty much alike. most of the cases naturally conforms to the iPhone shape and hence the similarity. nothing wrong with that, but if you are an individual who refuses to bow down to the majority and looking the norm, then Augment iPhone Case might be able to tickle your fancy. it is one of the rare iPhone case that breaks design norm with a squared off design that turns your phone into a clean, minimalistic piece of flat block. ok, maybe that's not for everyone. anyway, the case has a soft TPU outer and a hard PC on the inside to provide maximum protection, while still offering you access to all ports and buttons. speaking of buttons, they have an interesting design to them too; the volume and power buttons are of recessed (or depressed) design, which looks kind of cool, though we are not sure how well it will function.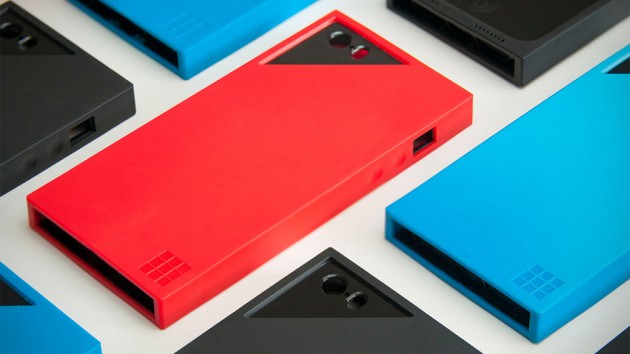 not only does the Augment is visually different form the horde of offerings in the market, it is also a case that is expandable. in fact, it is kind of a battery case, but dispense with the bulk when extra juice is not needed. it does so by having a separate battery pack that's designed to integrate securely and seamlessly to the bottom of the Augment case. two sets of holes are included on the case to direct sound from the phone to front when the battery pack is fitted (a nice design touch, if we might add). the juice pack is designed as part of the case and it is intentionally designed as separate component so that you don't need to be burden with the bulk when you don't require the juice, but when you need it, it snaps right on to the bottom and instantly becomes part of the case. though, it is worthy to note that this 38g battery has only 1,200 mAh of juice that is good for boosting a maximum of 60% more power, which means it is only good as a real emergency backup. so you do have to manage your usage wisely if you still have a long way from a wall outlet as it won't last all day.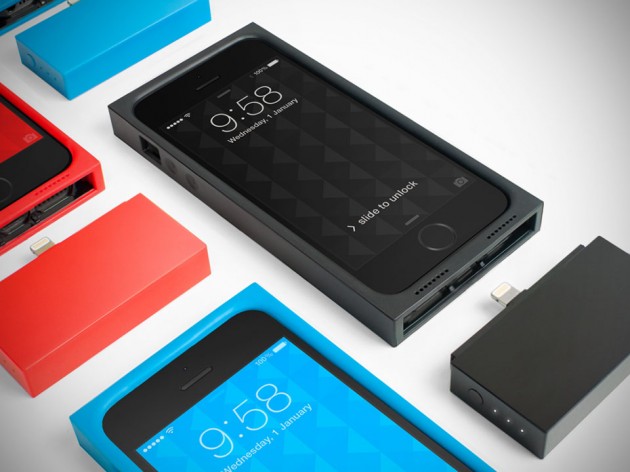 it comes supplied with a short cable that allows you to charge the battery pack separately or charge both the phone and the battery simultaneously when the juice pack is plugged into the phone. the best part is, both components can be used independently of each other. so for days when you don't feel like using the case, you can still use the battery kit and vice versa. the Augment iPhone Case and Battery Pack is running a campaign on Kickstarter where for the next 32 days you can show your love and help it to get from concept to reality. pledges for early backers start as low as $45 for a Augment Case and the charge kit. you can also go for the case which cost a mere 20 bucks and the charge kit, for $35. if all goes well, you can expect delivery to commence in August 2014.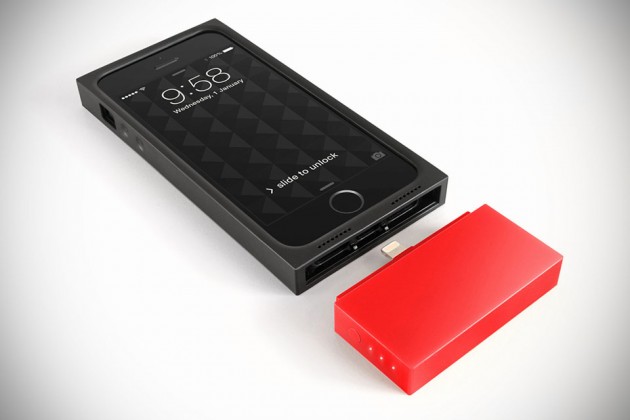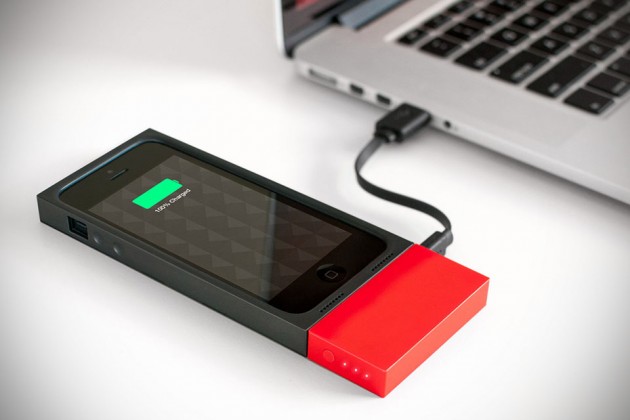 Kickstarter via 9to5Mac