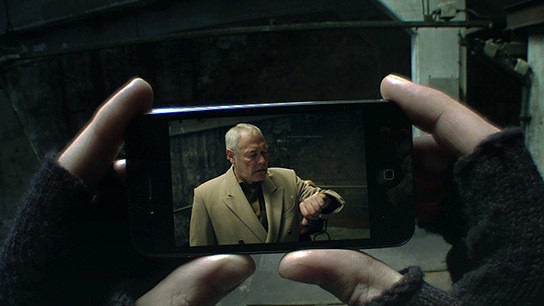 (image credit: screenshot from 'The Witness' trailer)
movies have changed vastly since its invention in 1880. since then, the film industry have progressed from black & white moving images to vividly colored motion pictures to 3D. however, regardless of the technology, a movie is still a film where we sit and watch, and that's it. last year, we reported about 'Turbulence', the first 'hyper-narrative interactive movie' or HNIM, where viewers play a part in the outcome of a movie by inputting decision in various critical scenes in the movie. now, NBC Universal in Germany pushes the boundary of interactive movie further with its augmented reality film.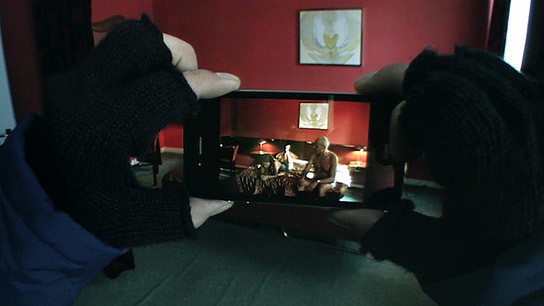 (image credit: screenshot from 'The Witness' trailer) pointing the iPhone at the set, viewer sees the story unfolds
as part of the relaunching of Universal 13 in Germany, a movie entitled 'The Witness' is made which allows viewer to immerse in the movie using augmented reality via an iPhone. German viewers applied to participate in this interactive crime thriller movie via online, and the selected participants get to play a part in the movie using their smartphones. the participants hold up their device at the physical scene, at a predefined spot and the scene plays out on their smartphone, overlay on the set that they are pointing at. viewers will not just sit back (in this case, stand) and watch but they have to travel around Berlin as the movie progresses, interacted with other participants and be involved in data collections, in order to save the day or break a day.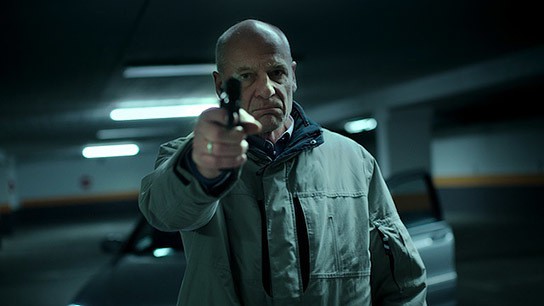 (image credit: screenshot from 'The Witness' trailer) depending on the viewer's decision, he or she may ended up at gun point
unlike Tel Aviv's HNIM, viewers will be closely connected to the actions in the film. it is certainly going to be a crime thriller that will make you sweat, literally. the first 'The Witness' has already played out, but if you happens to be in Germany, you will have another shot at being part of the thriller to be played out on the April 9th, 2011. check out the trailer of this exciting innovative movie experience after the break. by the way, if you are lucky in enough to participate in the next screening, we hope you won't get to hear the statement "you shouldn't have trusted me" (in German, of course).