you may be rich, but don't go around 'tarnishing' the beautiful Continental GT just to have it look like the GT3 Race Car. if you have restraint yourself thus far, then give yourself a pat on the back cos' your perseverance might have paid off. the Crewe-based luxury automobile maker has announced a road-going variant of the delightful GT3, simply known as Bentley Continental GT3-R. billed as a performance-focused luxury car and drawing inspiration from its track-prepped counterpart (hence, the namesake), the two-seater GT3-R is also powered a 4.0-liter V8 twin-turbo unit, retuned to produce a lust-worthy 572 bhp and 516 lb-ft (700 Nm) of torque, available from 1,700 rpm. power is delivered to all four wheels through a ZF 8-speed automatic with Quickshift.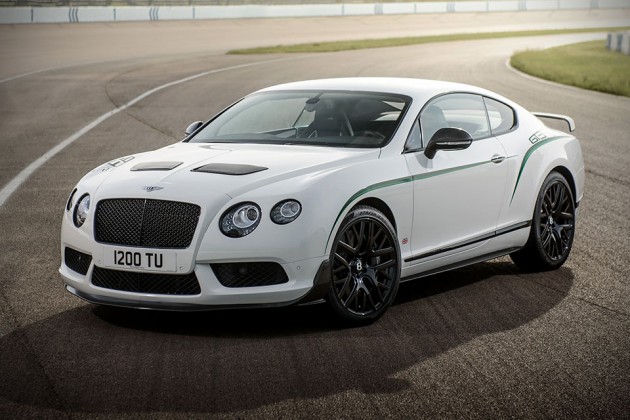 couple that with 220 lbs (100 kg) of weight reduction and shorter gearing, enables the GT3-R to rocket from standstill to 62 mph (100 km/h) in scant 3.8 seconds and sending it on its way to a modest top speed of 170 mph (273 km/h). for the first time, the all-wheel drive system features torque vectoring, along with a modified Electronic Stability Control (ESC) and a chassis tune optimized for, you guess it, exhilaration through corners. the performance is match only to the meticulous attention to detail and Bentley usual luxury touches to result in the most luxurious track-inspired Grand Tourer ever. other details include lightweight forged 21-inch rolling stocks shod with high-grip Pirelli tires, Carbon Silicon Carbide braking system with massive 420mm front discs and 8-pod calipers, all-new titanium exhaust, sports tuned suspension setup, and super luxurious yet sporty handcrafted interior in carbon fiber, Alcantara and of course, the finest leather.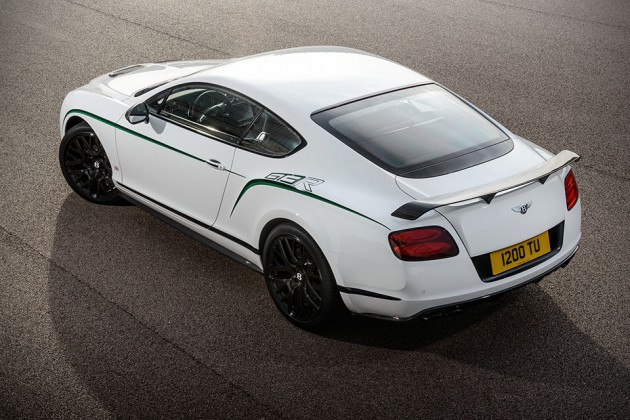 unfortunately, it don't have the floor-hugging aero kit to go with it, which is a shame, really. the GT3-R seriously deserve more on the aesthetics. nevertheless, you still get some functional and non-functional go-fast bits including a fixed rear spoiler, bonnet vents, front splitter, a two-tone green graphics, plus a bunch of finishing touches. limited to just 300 units, the Bentley Continental GT3-R will be strutting its stuff at the 2014 Goodwood Festival of Speed, but for those with deep pockets, you'd be glad to know that the books are open, with deliveries expected to start as soon as "late 2014". so how much exactly it is going for? we have absolutely no idea. it is a Bentley and so it is never going to be cheap, much less one that's limited to 300 examples.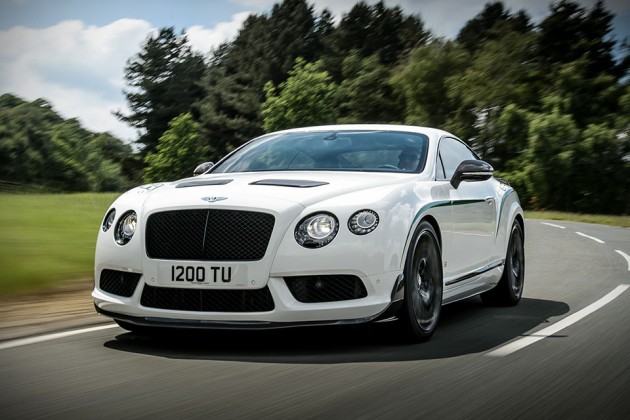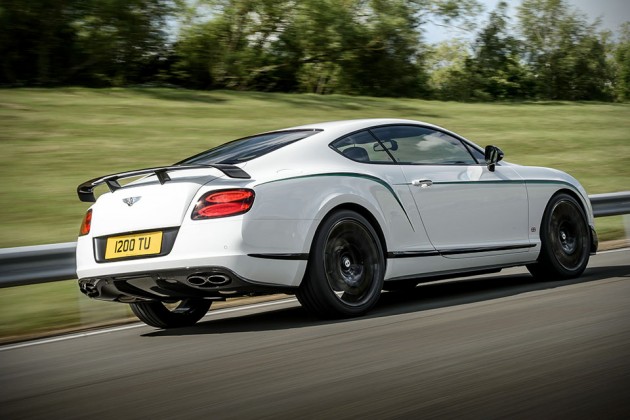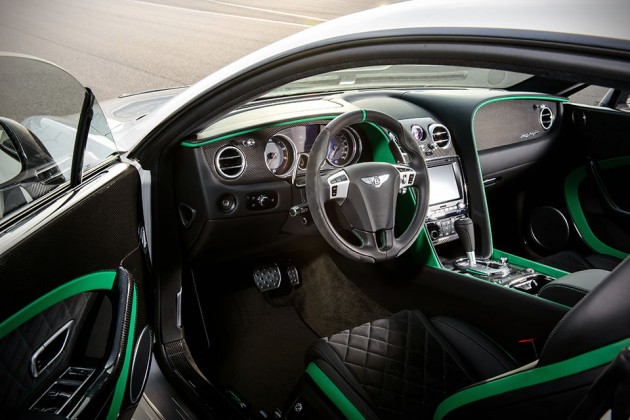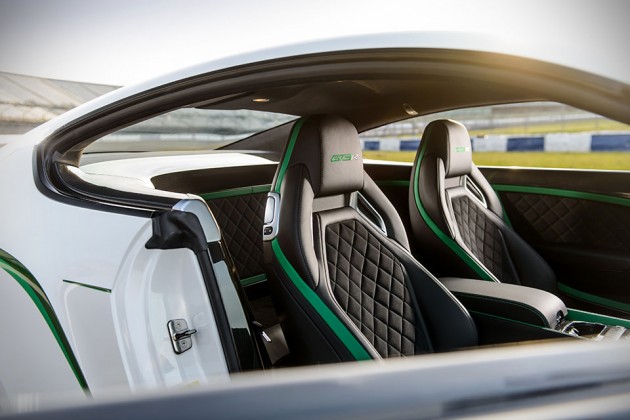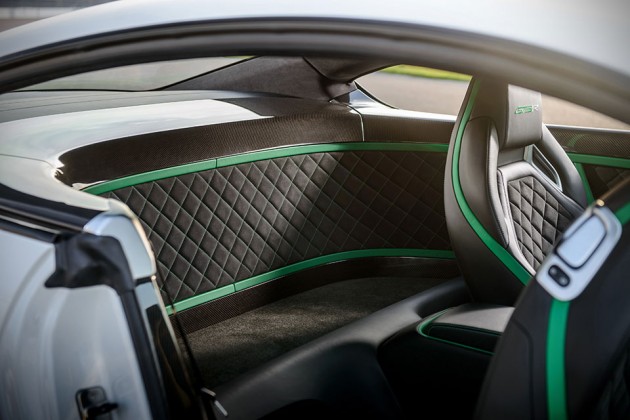 photos: James Lipman