it sure seem to us that the future of concept cars lies in virtual reality environment or in games to be specific. following Mercedes-Benz Vision GT Concept we saw late last year and more recently with the Volkswagen GTI Roadster Concept, Nissan has also unveiled its very own virtual supercar in celebration of the 15th anniversary of the Gran Turismo driving game franchise. the Nissan Concept 2020 Vision Gran Turismo, as it is called, is a peek at what future Nissan high-performance cars might look like and was a creation born out of a "close collaboration" between Polyphony Digital, the creator of Gran Turismo franchise and Nissan.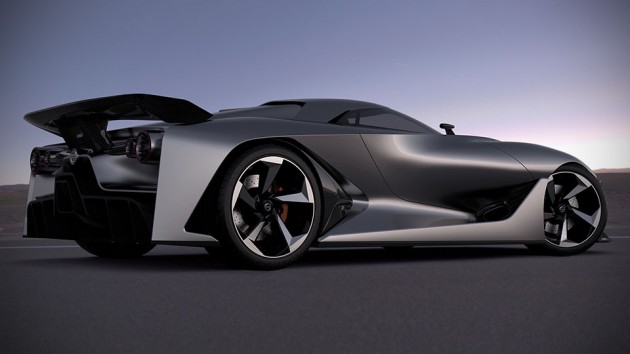 like the Volkswagen's example, a team of Nissan designers at Nissan Design Europe in London were given free rein to create this dream supercar and as a result, they were free to unleash their creativity without taking 'practicality' and financial constraints into consideration. the car also received much guidance from an advanced engineering team based in Nissan Technical Center in Atsugi, Japan and the result is what you see here today. while you won't be able to drive a metal-and-oil version just yet, avid Gran Turismo 6 fans will be able to download the virtual supercar in GT6 this July and experience its virtual performance for themselves.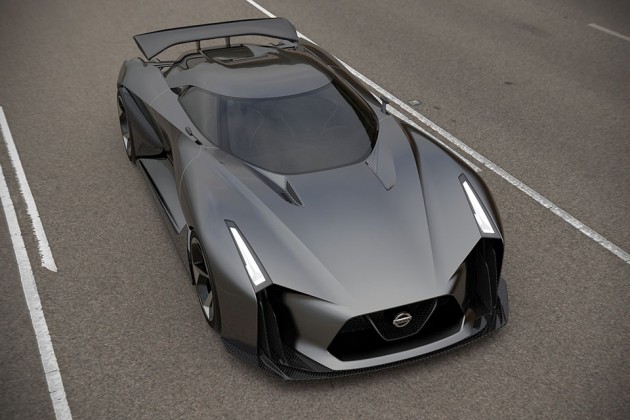 having a virtual car prior to the release, if any, of a real world car has its benefits such as understanding the mechanics of the vehicle and on the marketing aspect, a test of its popularity among motoring enthusiast community. additionally, it will no doubt help drum up some excitement that could be of some use to future marketing effort. Nissan may not have a physical car to show off for now, but according to the official press text, "Nissan believes that the real-world is ready for the Nissan Concept 2020 Vision Gran Turismo. Watch this space…" which, to us, sounds like a huge hint that this space age, exotic car might just be a reality. the only question is 'when?'.