Love butter on everything you consume? Well, then you will be glad that you can ditch those off-the-shelf sprays cos' Biēm Butter Spray will turn your favorite brand of butter stick into butter spray almost instantly. Just insert any real butter stick into the top of the device, aim at the food of your choosing and fire it off. Seriously, if like to pepper your popcorns, toasts or whatever with butter, this is definitely a God sent. In addition, you get to choose your favorite butter stick, whether you prefer to go all out healthy or downright unhealthy, it is all up to you and it will save you tons of time the next time you prep up your meal or snacks.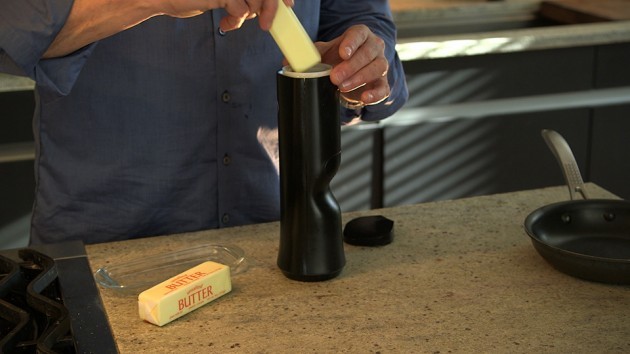 The magic lies in the heating elements within Biēm, which melts the butter at 95 degrees without charring it and with the help of air, gets those butter mist onto your food. An accelerometer senses if you have picked up the device and turn it on and vice versa when you set it down. A patent-pending nozzle ensures that it will never clog, however you use it and it also allows for precise portion control, so you won't be eating too much butter than you should.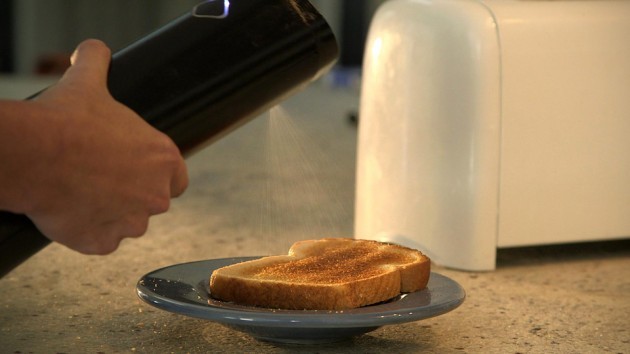 What makes Biēm stands out is the fact that it give your freedom to use the butter stick of your choice and hence, there's no worry about artificial ingredients or even chemicals like propellant used to eject the mist, and it is totally not flammable, which is equally important. As boon, Biēm is not restricted to use with butter; it can also accept fluids like coconut oil or olive oil too.
Brevda Inc., the company behind Biēm Butter Spray, has taken the product to Kickstarter to raise $42,000 to take it to production and as at the time of this writing, it has since met its funding goal, which means pledges from here on are actually pre-order for September 2016 delivery. Prices range from $99-169, depending how soon you back the campaign within the next 30 days. You can learn more about the Biēm Butter Spray in the pitch video below. Tell me you aren't impressed.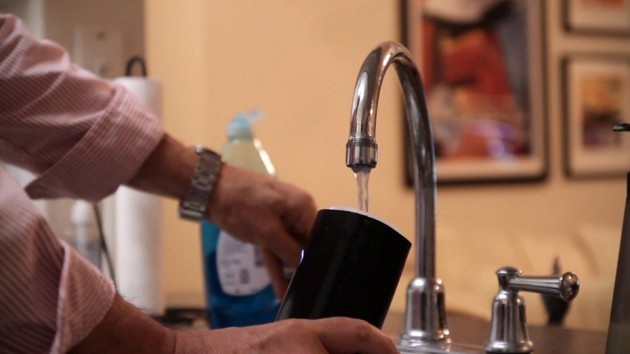 Kickstarter via Digital Trends