At this year's Geneva Motor Show, Maserati is not only company that unveil its first SUV. Volkswagen-own Spanish SEAT too, has its own and it is called Ateca. You bet SEAT is proud of it. So much so that it has a usually lengthy press release about Ateca. Not surprisingly, it has a tint of Tiguan's silhouette, but that does not make it any less attractive. Come'on the Tiguan is a pretty hot looking SUV, is it not? Anyways, I always thought the VW as an Android OS while SEAT, Skoda and the likes are much like UI overlaid over it. Just saying…
Anywho, a range of engines will be offered with the Ateca, including turbocharged TSI petrol and TDI diesel engines, delivering power ranging from 115 PS to 190 PS. Obviously, the power is not something to shout about, but don't really expect supercar performance like the Maserati, right? Anyways, drivetrain will be either front- or all-wheel drive, with either a manual or dual-clutch DSG gearbox as the intermediary for power delivery to the tarmac.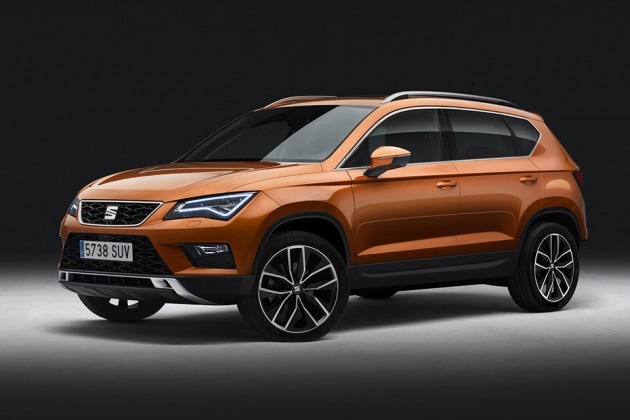 UK market will get a choice of 1.0 TSI and 1.4 TSI. The former has 115 PS and 200 Nm of torque, while the latter produces 150 PS and 250 Nm. Top speed peaks at 114 and 125 mph for the 1.0 L and 1.4 L variant, respectively. Performance-wise, 0-62 mph is logged at 10.5 seconds for the 1.0 TSI and a pretty decent 8.5 seconds for the 1.4 TSI. The fastest in the range would be the 2.0L diesel 4WD with DSG, which makes the century sprint in just 7 seconds and a top speed of 132 mph. Not that the speed matters for a SUV, but it is good to know that your family-orientated ride don't have eat the dust, if you know what I mean.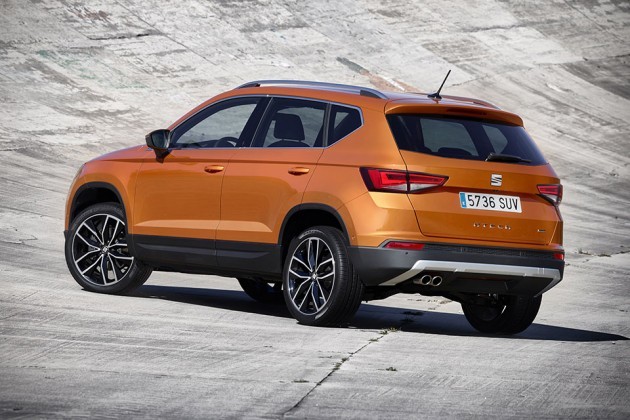 A few other noteworthy features include full LED headlamps, state-of-the-art infotainment systems with eight-inch touchscreens and Full Link connectivity, door mirrors with LEDs that light up upon unlocking of the doors, unique rectangular (if ever so slightly) wheel arches framed in black, 19-inch wheels, raised seating position allow clear view of the hood, a driver-centric cockpit, a high center console, shorten gearshift, new ambient lighting with "waterfall" look with a choice of eight selectable colors, 510 liters cargo space (485 liters on all-wheel drive models), double load floor, folding rear seats, and a bunch of safety high-tech assistance systems like Traffic Jam Assist and Emergency Assist, just to name a couple.
The SEAT Ateca SUV starts at £17,990 in the UK. Full range pricing and specification will be made official on May 01, 2016.