One thing many campers would probably agree on is, sleeping on hard ground separated by just a nylon sheet or sleep bag isn't exactly a comfy experience. Unless you are Bear Grill, you probably want a more cosy experience. This is where Bundle Beds want to make the difference. Unlike most outdoor sleeping solutions, Bundle Beds is an actual bed, well, kind of. According to the company, the bed is "made up like your own bed at home," but with the benefit of portability.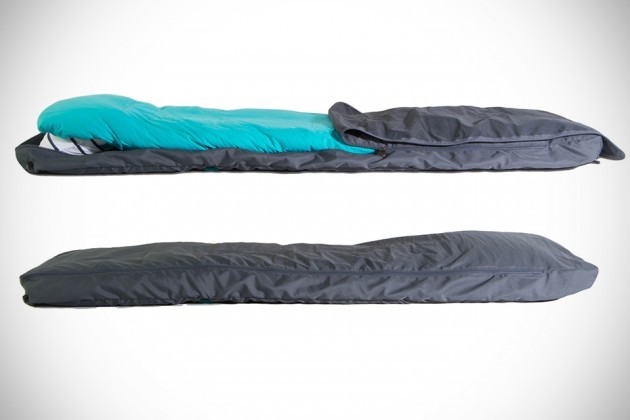 And a bed it sure looks like cos' it comes complete with machine washable jersey cotton sheets with pillow case, 15-tog cosy hydrophobic duvet, a pillow made from hydrophobic synthetic down, and an almost 2-inch (5 cm) thick self-inflating mattress – all encased in a water-resistant outer layer. Most importantly, it is highly mobile with all of the aforementioned packed into a duffel bag with 1.6 inches (4 cm) thick bat tack reinforced webbing straps, heavy duty buckles for packing the bed down, and durable zips and buttons.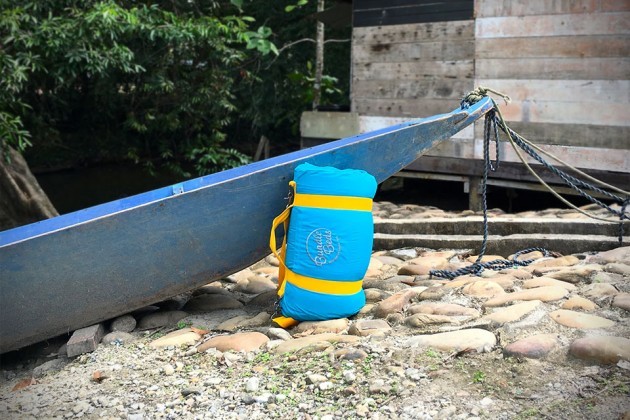 Nice attention to details can be seen with the inclusion of buttons for securing the duvet and pillow, so your won't accidentally expose yourself to the cold in the middle of the night. Two versions are available: adult's and kid's size. The former comes with double bed sheet, measuring 6' 2.8" by 3' 11.2" (190 x 120 cm) and the mattress can be velcro together side-by-side to make a larger bed for, you know, just in case you and your partner wants to get take cosiness to the next level. All told the adult's bed tips the scale at a little over 13 lbs (6 kg) and the kid's, at 11 lbs (5 kg).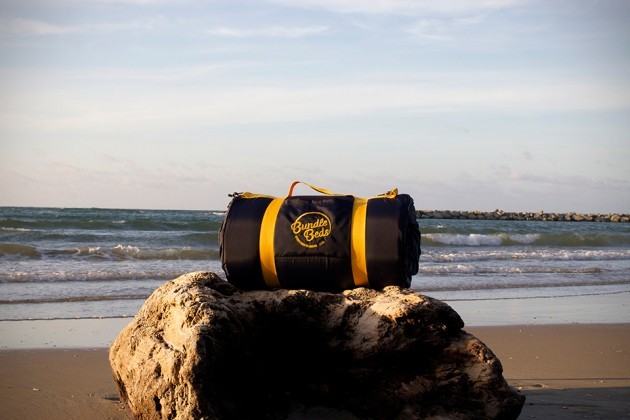 While Bundle Beds is primarily designed for outdoor uses such as festivals and campings, it can also serve as a temporary guest bed at home, or for your kid's sleepover days at his or her BFF's place. Bundle Beds is on Kickstarter, where you can pre-order one for July 2016 delivery, for £105-160 (about US$149-227), depending on how soon you make the pledge and the version you choose. So far, the response has been encouraging for the folks at Bundle Beds, having met its funding goal in just 3 days and at the time of this writing, it is already 155 percent funded with 225 backers behind it. So, if you're in the market for a mobile sleep solution, this could be it.
submitted via TIP US page.