We don't need to tell you why kitchen knives need to be stored in a block, that's a no brainer but do you know that nasty bacteria might be lurking in those slots. So, yes. Not only does wooden knife block looks a tad too conventional (more like bland, really), it also has some untold nasties calling it home. Just maybe. Our take is, why take the risk of having foreign microorganism living along side the knives when you don't have to? Perhaps by sheathing the knives in this Black Diamond Knife Block by Edge of Belgravia? One look and you know right away why; it does not have deep slots that could encourage the growth of potential nasties.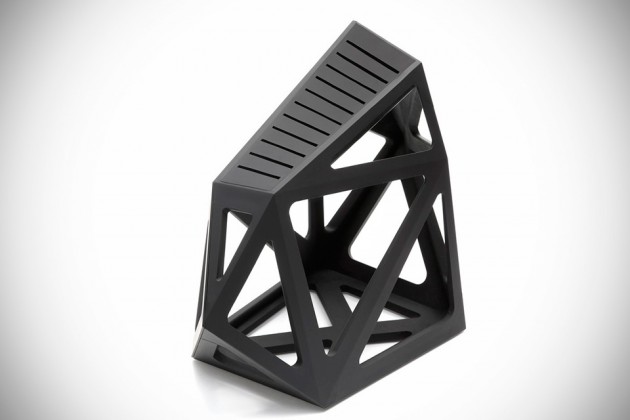 Created by London designer, Christian Bird, this decidedly unconventional knife block not only get rids of the hiding place for potential bacteria and germs, it is also a piece of art that will spruce up your kitchen and it is so named because of the angular design that reminiscent of a rough-cut diamond. When tightly packed, it can fit up to 11 knives and since there are no deep slots involved, extract is a breeze. Again, a no brainer. It can fit a variety of knives, as long as the blade is no thicker than four millimeters, it will fit. At £89.90 a pop (about US$140), it is likely not for the budget-conscious folks, but as for the rest, you know what you are getting into.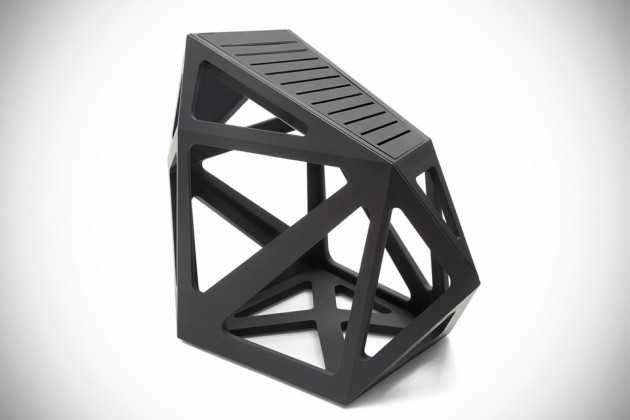 submitted via TIP US page.