ZTE had a pretty huge one two days ago in China. During an even at Water Cube in the Chinese capital, Beijing, the handset maker launched the new flagship phone, Axon Phone, which debuted in the U.S. last week and also unveiled the company's first smartwatch, dubbed Axon Watch. July 21 also marks the debut of the Spro 2 smart projector, which was previously launched in the U.S. via AT&T and Verizon, in China. The launch is no doubt to reinforce the idea of an ecosystem within ZTE, though it was not specifically pointed out.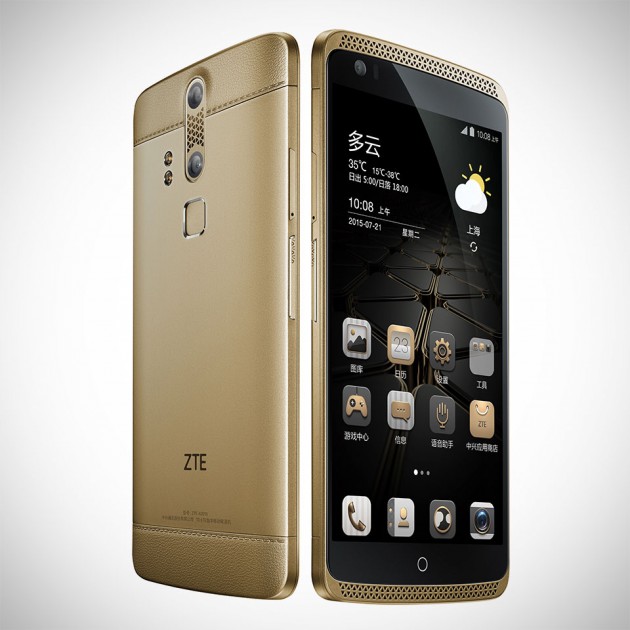 As far as the flagship handset is concerned, this designed in U.S. device shares the same premium design as the U.S. version, but includes a number of additional features for the home market and these includes fingerprint scanner, dual SIM support, 128GB storage expandable up to 256GB (U.S. version has 32GB internal storage), and Corning's Antimicrobial Gorilla Glass. In addition, the China version also stakes its claim as the world's first smartphone with three different biometric authentication options, namely fingerprint, voice control and eye-scan, which makes it, at least on paper, the most secure smartphone in the market today. Though encrypted calls and texts are not in order. Support for NFC payment also comes as standard on the China device.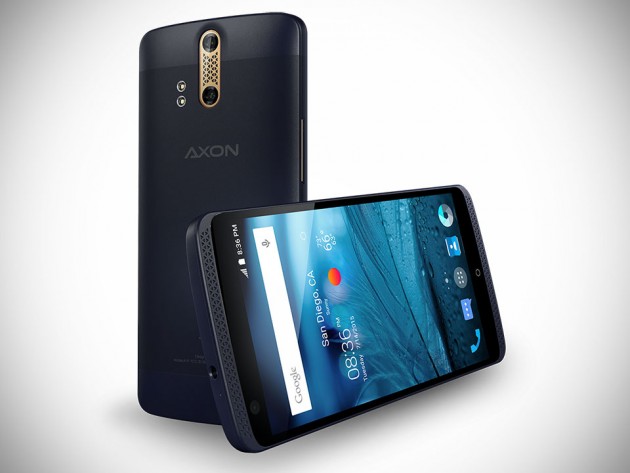 Other hard specs include Qualcomm Snapdragon 810 chip with 2.0GHz octa-core processor and Adreno 430 GPU, 4GB RAM, 3,000 mAh battery with Quick Charge 2.0, a 5.5-inch CGS (Continuous Grain Silicon) display touting 2,560 x 1,440 pixels (a whopping 534ppi, if anyone's counting), a dual LED flash-equipped dual lens main camera (13MP and 2MP) with 4K videoing capability, a 8MP wide-angle front-facing camera that records in 1080p, and dual microphone setup with noise suppression. The device also touts superb audio bolstered by AKM 4961 hi-fi audio chip capable of playing back 24-bit/192kHz audio quality, which the company claims as the first phone to hit the U.S. with HiFi sound. ZTE said the China model has everything that U.S version has, but we are not sure if JBL E13 in-ear headphones is included in the package.
The ZTE Axon is open for pre-order in China via ZTE online store, priced at 3,888 RMB for the 128GB model and 2,699 RMB for the 32GB variety (about US$626 and US$435). The U.S. ZTE Axon, on the other hand, retails for $448.98 (unlocked, of course) and will be available for pre-orders starting July 27 from ZTE USA website.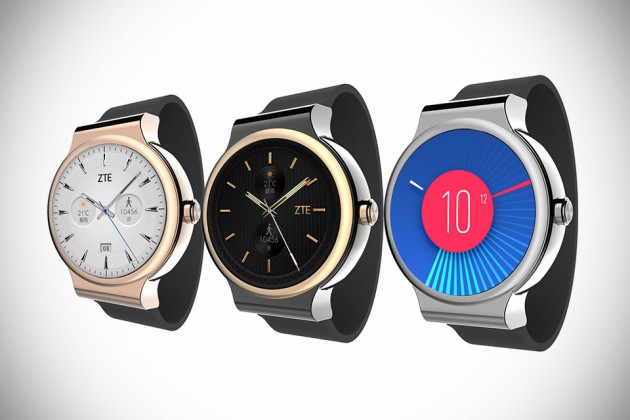 As for the watch, it is a little different from the horde of smartwatches in the market as it runs on Tencent OS as oppose to the more popular Android platform. Little is known about what goes under the hood, all we know is it has a 512MB RAM, 4GB onboard storage, a 300 mAh battery and connectivity through Bluetooth 4.1. it sports a 1.4-inch display, protected by Gorilla Glass with sapphire coating and sealed against water ingress to IP67 standard. What it does is pretty much what you expect from a smartwatch, which means it tells time, displays notifications such as who's calling and text messages, monitor fitness and health, et cetera.
Details surrounding the Axon Watch is rather vague. The presumably rendered product image shows a round watch face, but no word on if the display is in fact round (but it looks like it). As far as design is concerned, there's really nothing to shout about. Though, we must say it is eye-pleasing enough. Pricing and exact availability of the watch are unknown at this point.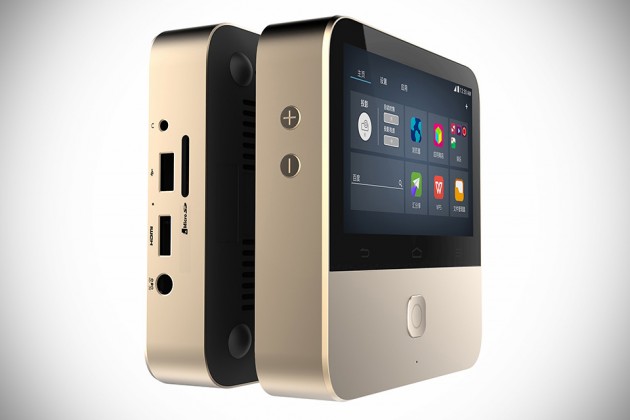 ZTE China also took this opportunity to introduce the Spro 2 Smart Projector, which features mobile hotspot functionality and equipped with a 5-inch Android-powered touchscreen. For the China iteration, Spro 2 is blessed with voice control solution, in Chinese Mandarin, of course, for handsfree control of the smart projector. The ZTE Spro 2 Smart Projector is available for pre-order through ZTE online store for 3,699 RMB (around US$595).