We are seeing an age of a multi-function gadgets and the freshly announced ZTE Spro 2 Android Smart Projector is one of the many that we will be seeing in near future. The ZTE Spro 2 Android Smart Projector is, as the product name implies, an Android-powered projector. The first thing you will notice about the Spro 2 is a large 5-inch touchscreen display that takes up around 60 percent of the projector's top, which is unlike any projector we have seen thus far. No mention of the what the material used for the enclosure, but whatever it is, it sure look suspiciously like an Apple Mac mini and iMac hybrid, don't you think? A pretty little gadget, nonetheless (but we can see Apple fans raising their hands up already).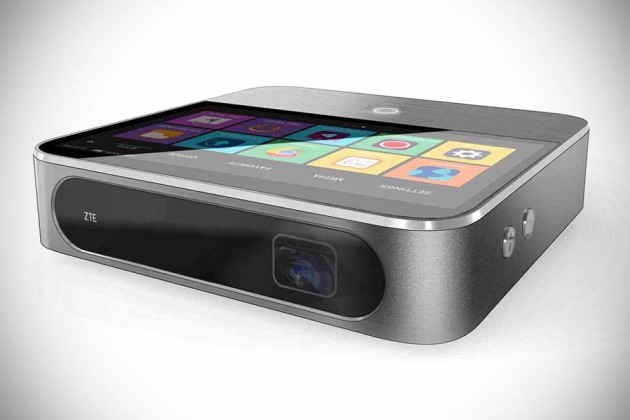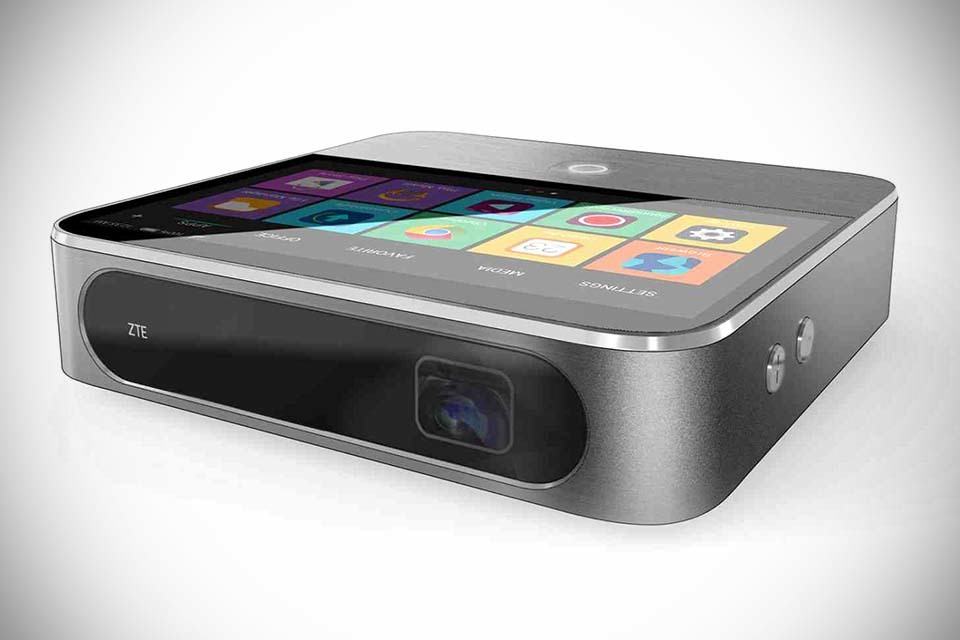 Powered by Android, it offers full access to the Google Play store, thereby opening up boundless options for entertainment through streaming media content via Google Play apps. In addition to that, it also supports media playback feed to it via microSD card, USB flash drive, and through HDMI or WiFi connections from sources like your desktop or laptop and game console. As a projector, it boasts features like auto focus and auto keystone to take the guesswork out of setting up, short throw ratio, a native resolution of 1,280 x 720, and projecting HD images up to 120 inches with a brightness of 200 lumens on any vertical surface of your choosing. Oddly, the resolution seems to have to suffer a downgrade, so to speak, from the first generation's 1080p to the current 720p.
As before, it is not wall outlet-tied i.e. it is totally portable – thanks to a huge 6,300 mAh lithium-ion battery that provides up to three hours of media streaming and a compact size, measuring just 5.1 x 5.2 x 1.5 inches, which should entice business travelers and regular users alike. Like its forebear, It is also a mobile hotspot too, supporting up to eight devices via 4G LTE networks. The ZTE Spro 2 Android Smart Projector is the follow up to the Chinese outfit's first smart projector introduced at last year's CES. No word on the Spro 2 availability, neither was the priced suggested at this point.