unlike 2D scanning and printing, 3D scanning and printing are still largely separate affairs. that's not to say there aren't any all-in-one 3D printers in the market; there are, but they are far and few between, let alone one that's based on a rotary platform system. the Genesis 3D Printer by Singapore-based outfit, Blacksmith, is one that not only employs rotary technology, but is also one that allows you to scan and print 3D objects on the same platform. it offers a generously-sized build volume of up to 6,650 cubic centimeters (406 cu in) and because of its rotary platform, it allows Blacksmith to keep the hardware footprint relatively small.
while scanning is usually a pretty jiffy process, 3D printing is not quite the same, and hence, the company has incorporate a camera into its rotary 3D printer that does two things: first, it allows for remote monitoring of your print process anywhere on your mobile device using a dedicated smartphone app and second, it provides automatic error detection during the print. and in the event that you wish to terminate the print process, you can do so at a touch of the button on your smart device without being physically present. in a sense, the Genesis 3D Printer is the first remote controlled 3D printer in the market.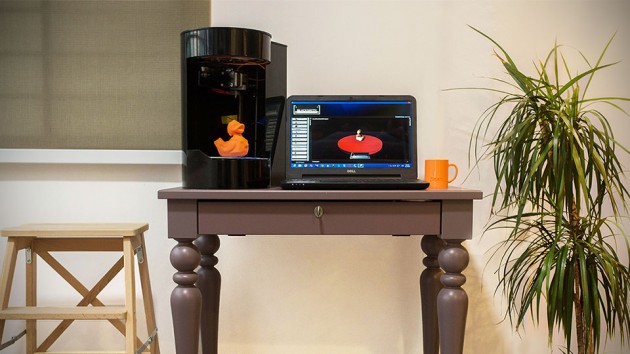 the entire setup has a footprint of 350 by 250 mm, of which 57 percent is the effective print area (230 mm diameter print area), which means it can do more with less space. additionally, the unit can also function as a standalone printer without hooking up to a computer – all you need is a SD card with compatible files (.stl and .obj) on it (it has a built-in LCD monitor to facilitate this). when used with a computer, it has a web-based software for managing the scan, modify, and create new projects. and since it is web-based, the obstacle of platforms is virtually non-existence. according to the specifications laid out, Genesis is capable of 50-200 microns print resolution and feeds on PLA (hence the lack of heated bed).
Blacksmith sure has lots of promises to keep, which, based on today's crowdfunding sentiments and crowdfunding horror stories going around, you'd be forgiven for being overly cautious with high-tech, big ticket products, but if there's any reassurance, Blacksmith is an incorporated company currently incubated at NTUitive, a wholly subsidiary of the Nanyang Technological University (NTU). in any case, if you love the idea of a compact, all-in-one platform, be it for hobbyist or business, you can pre-order it on Indiegogo at a substantial discount price of $1,200 and expect a delivery sometime between February and March 2015. eventual retail price is expected to be a cool $2,200. don't procrastinate for too long though, the campaign will only run another 28 days.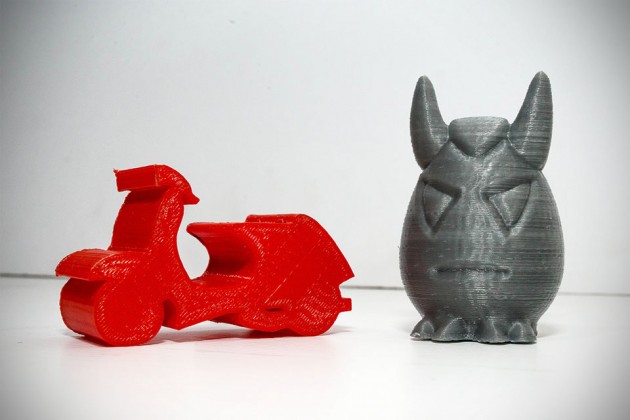 submitted via TIP US page.