if you travel a lot with your guitar in tow, you might be interested in a new guitar stand on the block. dubbed bnd, it is first guitar stand that's actually bendable, therefore allowing it to be bent into a smaller physical package suitable for storage in your backpack, guitar box or bag, or even stash behind your guitar amp. most musicians that we know don't travel with a guitar stand because it is more of hindrance than any good during traveling, but that's where the problem arise. not every gigs they go provides a decent stand. most of time, they end up leaning their precious axe against something, which needless to say, put it at risk of toppling and no guitarists like that. with the bnd bendable travel guitar stand, you no longer need to beg for stand when traveling cos' you can literally bend and stash it in your carry-on, luggage, amp or wherever, and it will not eat into your valued luggage space either.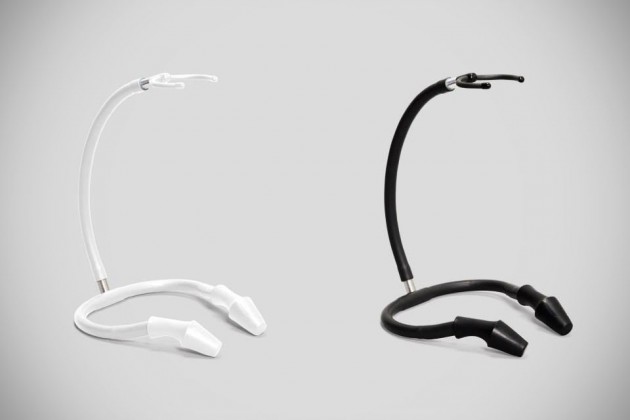 the magic lies in the bendable backbone and its 'flat-pack' style design which allows the guitar stand to breakdown into three parts. putting them back together is as simple as bending it to shape and clicking three parts together. the bendable philosophy continues to the neck cradle too, allowing to bend it to grab the guitar neck to hold it in place. when assembled, the stand offers four-point of stability so that your guitar will not fall over easily by subtle bumps or knocks. and since it is bendable, it can be formed to adjust to the height of your instrument, be it a ukulele, a banjo, an acoustic or electric guitar, or even a large bass. it can even used to prop up synthesizer too. such is the versatility the bnd has to offer and one that allows you bring it wherever you go without adding to the heft and bulk.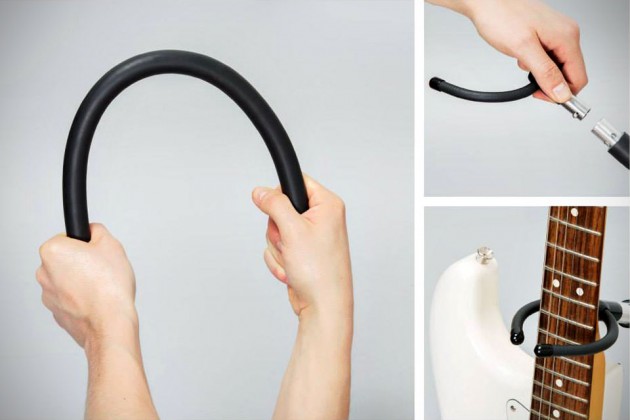 the folks behind bnd has decided to take the crowdfunding route to take this from prototype to product you can own. you can show your support by making a pledge of $50 or more, which is an early adopter price for a bnd bendable travel guitar stand. as always, your 'pre-order' here will only realized if the campaign reaches its set funding goal. more information can be found in the video after the break.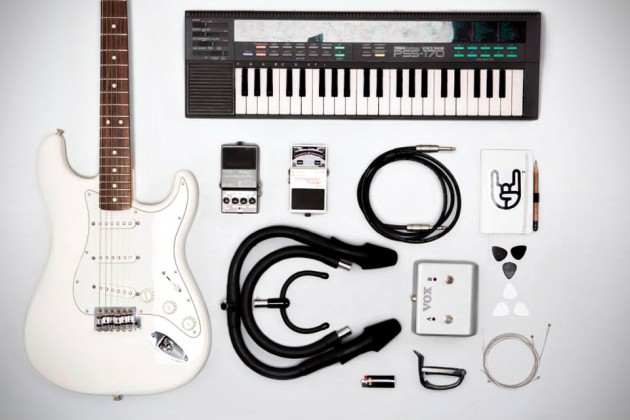 thanks to Patrick for providing the hat tip!