what you see here may appear to be regular polos and hoodie, but they are not. these apparels, known as NewViewWear, are life-logging clothing that will record Full HD video and allows you to capture stills – right off from your chest. the NewViewWear is essentially clothes with a purpose-made pocket that hides a 10mm thin camera that will let you record up to 1080p video of your day's happening and snap stills of 5MP. so yeah, it is basically the Lifelogger we have seen earlier, but in an obviously more discreet form. well, what can we say? it seems like a detective's data collecting work has become easier and easier with technology. don't you think? and then there's also the question of privacy, but i guess that don't really matters because our intention is completely harmless. we just want to capture the day's fun and important moments, don't we?
anywho, this super small camera is not sewn to the clothes; which means it can be removed, say for example, to double as your vehicle dash cam, or when you need to do the laundry. it works with a proprietary software (which is actually a smartphone app) that lets you do Time Lapse photography, set automated 'Time Lapse' video, Loop Recording and of course, manages this tiny camera from your smartphone. with the camera all set, a tap on it will trigger it to save the select footage for that moment. for now, the NewViewWear Life-logging Apparels (that's what we prefer to call them anyway) will be available as a polo tee, a fleece jacket, as well as a zippered hoodie, but more will be offered if its campaign on Indiegogo sees success.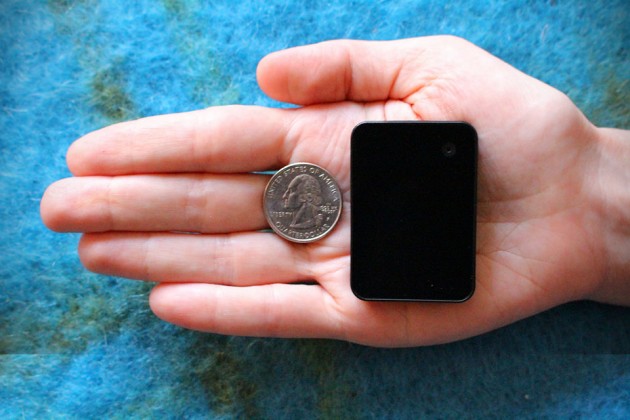 speaking of which, these guys have a pretty lofty target of $100K and with 33 days to go and only $1,200+ collected thus far, we'd say the future is less than promising. however, if you love the idea of wearing a capable cam on your chest and have control over what to record or not, the NewViewWear Life-logging Apparels might be just the thing for you. prices start from $189 for any one of the style, but you can also choose to back the apparel and camera separately for $49 and $149, respectively. just a note though, the eventual retail price for any one of the style choice will be a cool 199 bucks. keep going for a humorous product intro video.
Indiegogo via Petal Pixel